2 More 'Sister Wives' Kids Have Left the Nest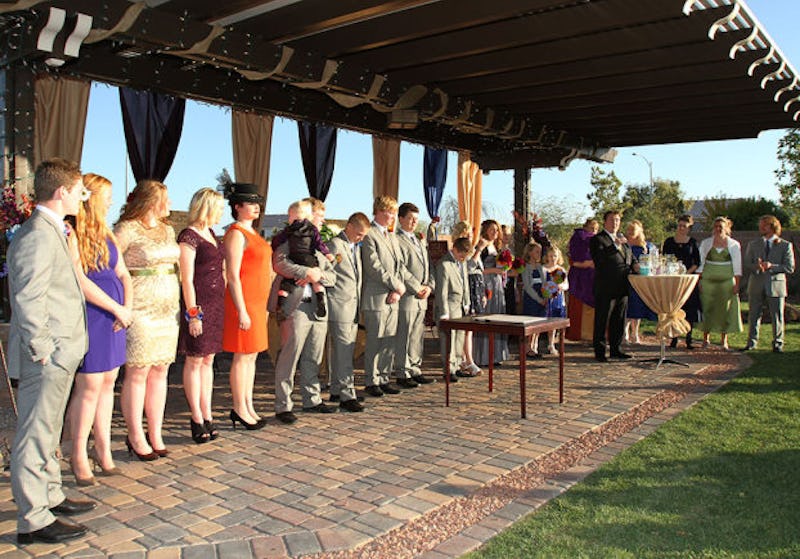 Sister Wives returns to TLC on Jan. 4, but a lot has happened since we last saw the Brown family. For one thing, two of the children have graduated from high school. Are the Sister Wives teens Mykelti and Madison in college? The series might pick back up to celebrate their graduation, but what's going on with the Brown kids now? They were both 17 last year, and though they attended different high schools, both completed their senior year. The show is likely to focus on that last summer vacation before they move out, but I want to know now! Thanks to social media, I can confirm that both Brown girls are settled into college life.
It's clear that university is a big part of life for the Browns' sons and daughters alike. I can also confirm that both Mykelti and Madison survived finals week, thanks to a lot of hashtags. I can't say that I miss that aspect of academic life. Who needs that kind of stress?
Anyway, where are the Brown kids furthering their education? Mariah Brown attends Westminster College and two of Christine Brown's children have already started at University of Nevada, Las Vegas. Are they making a family affair of it? Mykelti and Madison have made different choices. The only sad thing about this is that it means we won't be seeing as much of the teenagers as we did before. They're spread out all over the country now — only so many camera crews can be in so many places at once. Here's all we know about the next chapter of their lives.
Mykelti Brown
Christine Brown's second eldest child and daughter has started at the University of Nevada, Las Vegas with her siblings Logan and Aspyn. She even has a new sisterhood of her own — sorority sisters! Mykelti Brown has pledged Tri Sigma at UNLV, according to her Twitter and Instagram. I expect that the show will make a point of comparing those relationships. Female friendships are the foundation of this series after all, right? Kody who? I hope we see some of her college life on the show. With three kids at one school, surely we can check in from time to time. Besides, Mykelti looks like she's having a great time!
Madison Brown
Janelle Brown's eldest daughter has become the "rebel" of the group, speaking out against her parents' life choices in the first half of the season. However, her own path hasn't taken any wild turns just yet. According to Madison Brown's social media, she is attending Utah State University and has pledged Kappa Delta. Aspyn Brown is in Alpha Xi Delta at UNLV, so that makes at least three Greeks in the family! Maybe Madison isn't such a rebel after all. She is away from her family now, and back in their home state of Utah. That must be refreshing. We'll have to wait until Sister Wives return to TLC to see just how much she and her sister have changed after thier first semester.
Image: DCL/TLC