10 Stars' Best & Worst Movies of 2014, Because Not All of Them Were Winners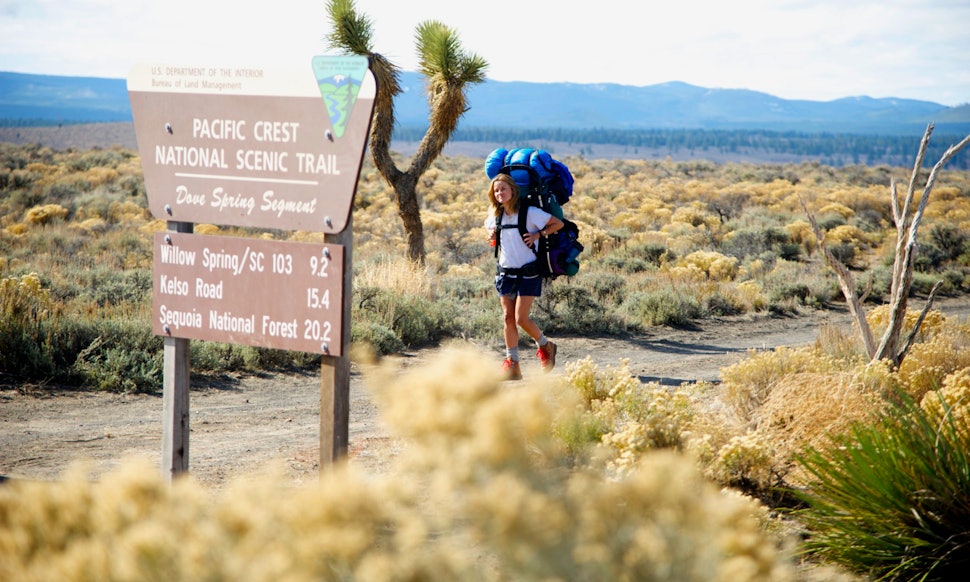 For many actors, 2014 meant only great things. Tilda Swinton and Scarlett Johansson each starred in four great pictures. Marion Cotillard and Joaquin Phoenix shared the revered The Immigrant, then split to turn in two even better pictures: Two Days, One Night and Inherent Vice. And Scoot McNairy had his hands in a whole mess of gold.
For others, 2014 wasn't quite the banner year. I'm thinking about Mark Wahlberg (Transformers: Age of Ultron and The Gambler), Heather Graham (Goodbye to All That and Behaving Badly), or Jennifer Garner (Men, Women & Children and Alexander and the Terrible, Horrible, No Good, Very Bad Day... she also gets the superlative for cumbersome titles). These poor folks simply came up with some raw material this time around.
But then there are those with solid footing in both territories: actors who released terrific films in 2014 as well as bona fide clunkers. These are the greatest heroes of them all. (Rationale: We can make fun of them for the bad entries and then follow up immediately with some praise for the good... you know, so we don't have to feel too guilty. Thank you, all of you.)
As such, I take a look at a few of these gallant warriors, singling out some of the biggest stars of 2014 and asking that all-important question: What were their best and worst movies to come out this year?
Image: Fox Searchlight Pictures
Reese Witherspoon
On the precipice of her own comeback, as it were, Witherspoon shot out the gate in 2014 with three new films. But which do we wish to keep in our archives right next to that Legally Blonde DVD that's 14 years overdue to Blockbuster?
Her Best Movie
The swiftly scripted "finding yourself" picture Wild (at least that's her best starring role; Witherspoon was also in the exemplary Inherent Vice, but had a much smaller part).
Image: Fox Searchlight Pictures
Her Worst Movie
The Good Lie, which makes the self-righteous ignorance of Sandra Bullock's The Blind Side seem tame by comparison.
Image: Warner Bros
Kristen Stewart
Kristen Stewart might always be a divisive character, but 2014 showed that she's got far more on her side than the anti-Twilight population ever gave her credit for.
Her Best Movie
Still Alice, in which she steals the show as Alzheimer's sufferer Julianne Moore's supportive but contentious artist daughter.
Image: Sony Pictures Classics
Her Worst Movie
Camp X-Ray, which is still a good deal better than the vampirious fare that we're accustomed to seeing her in.
Image: IFC Films
Nicolas Cage
As is always the case, Nicolas Cage will follow any great movie with a terrible movie. Why should 2014 be any different?
His Best Movie
David Gordon Green's rambling character piece Joe, which harnesses Cage's unruly lunacy to expertise.
Image: Worldview Entertainment/Lionsgate
His Worst Movie
Left Behind, which is a whole other level of lunacy… to no positive end.
Image: Freestyle Releasing
Miles Teller
One of 2014's biggest stars on the rise, Teller followed up his Spectacular Now breakout with a handful of new entries… one great, the others not so much.
His Best Movie
Whiplash, the high-octane drumming picture in which Teller's dark edge approaches the surface.
Image: Sony Pictures Classics
His Worst Movie
The bro culture comedy That Awkward Moment, which couldn't possibly have ever seemed like a really good idea. We also would have accepted Divergent.
Image: FilmDistrict
Mia Wasikowska
Far better than Alice and Wonderland might have suggested, Wasikowska is another blossoming star who hit 2014 with a number of new films (the ratio is more in her favor than Teller's seems to be, however).
Her Best Movie
Her best and second best movies both deserve mention: respectively, there's Only Lovers Left Alive (in which she plays a troublemaking vampire) and The Double (in which she plays a dispassionate love interest for Jesse Eisenberg).
Image: Sony Pictures Classics
Her Worst Movie
Tracks, which is basically the same premise as Wild, but without any of the character or charm.
Image: Transmission Films
Michael Keaton
And alongside the newbies, we always have a few comeback stories. Michael Keaton's comeback story comes with one joyfully meta "comeback story" … plus a few clunkers.
His Best Movie
Birdman, which feels something like a term paper on his career to date.
Image: Fox Searchlight Pictures
His Worst Movie
Need for Speed. Or RoboCop. Either one is acceptable.
Image: Disney
NAT WOLFF
The Naked Brothers Band star proved himself worthy of the big screen in at least one new film this year… if things go the other way, he'll at least always have revival tours to hang his hat on.
His Best Movie
Wolff stole the show among favorites Emma Roberts and James Franco in the haunting, hazy high school movie Palo Alto.
Image: Tribeca Film
His Worst Movie
The mean-spirited sex comedy Behaving Badly was awful from start to finish, allowing Wolff no room for anything worthwhile.
Image: Vertical Entertainment
Liam Neeson
Eh, no matter how many bad flicks Neeson puts out, he'll be fine. We're not turning out back on Oskar Schindler any time soon.
His Best Movie
Non-Stop. Sure, it's a silly, action-packed whodunit-on-an-airplane… but that doesn't mean it's not a spectacular one.
Image: Universal Pictures
His Worst Movie
A Million Ways to Die in the West. Neeson has proved that he can be funny, but Seth MacFarlane barely gave him any comedy to work with at all.
Image: Universal Pictures
Chloe Moretz
Even in her preteen debut role, Moretz always showcased the sort of talent that'd take her far. That doesn't mean she'll be exempt from a few bad eggs, but she's another one we don't have to worry much about.
Her Best Movie
Okay, this one is kind of cheating, but Moretz does provide a voice for the English-language dub of The Tale of Princess Kaguya, which is a masterpiece.
Image: Toho
Her Worst Movie
The YA travesty If I Stay. Here's hoping that the talented Moretz does not stay in territory like this.
Image: Warner Bros
Jack O'Connell
Finally, the most talked about newcomer of the year: the 24-year-old Englishman who headlines two noteworthy dramas in 2014… one great, one pretty bland.
His Best Movie
The lesser-seen of the two is the United Kingdom film Starred Up, which built a frightening but empathetic troubled teen with O'Connell.
Image: Fox Searchlight Pictures
His Worst Movie
Unbroken, Angelina Jolie's Oscar hopeful, and a corny snooze-fest that asked very little of its capable star.
Image: Universal Pictures