British Ebola Nurse in Critical Condition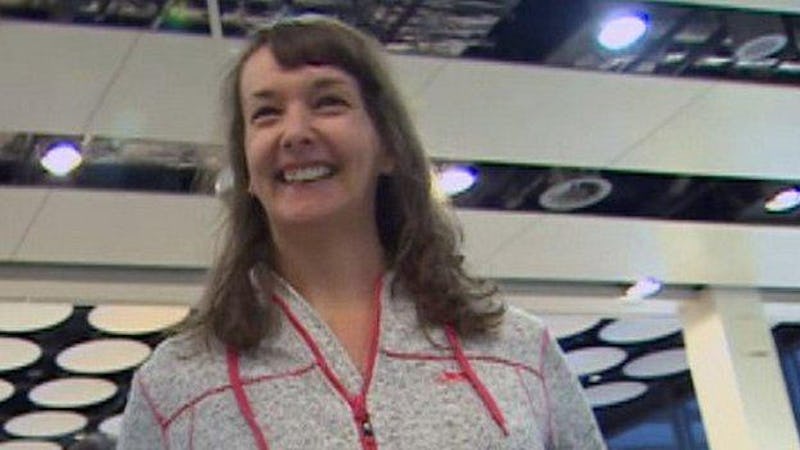 There's some worrying news today about a much-discussed Ebola victim, especially sad given the optimistic nature of some early reports — a British Ebola nurse's condition has reportedly worsened to "critical" over the last two days. Her name is Pauline Cafferkey, an associate public health nurse in the UK who decided to embark on a very selfless and admirable mission late last year — she traveled to Sierra Leone to volunteer with Save The Children, in the process putting herself in the thick of the ongoing West African Ebola outbreak. And, just her fellow Briton volunteer William Pooley, she ended up getting infected, and sent to the Royal Free Hospital in London for treatment.
The extent of the hospital's statement on Cafferkey's condition so far is as follows, posted on their website Saturday: "The Royal Free London NHS Foundation Trust is sorry to announce that the condition of Pauline Cafferkey has gradually deteriorated over the past two days and is now critical." According to The Guardian, it's believed the next several hours will prove crucial for the 39-year-old Cafferkey, who received an experimental anti-Ebola drug in recent days, as well as plasma from Pooley, the first Briton to contract Ebola.
Both Pooley and Cafferkey, like noted American Ebola survivors Dr. Kent Brantly and Nancy Writebol, contracted the disease as a result of their desire to help halt its outbreak across West Africa. While the effects of the virus have proven to be aggressively treatable and largely containable under ideal circumstances, with the more robust health infrastructures of the United States and England on hand, the state of affairs across the three worst-hit African nations, Sierra Leone, Guinea and Liberia, is very different.
Over the course of the outbreak, which started nearly a full year ago, nearly 8,000 people have died from Ebola in those three countries, according to data from the Centers for Disease Control (CDC). By their count, Liberia has suffered the worst toll of all — over 3,400 deaths from the highly lethal disease. The crisis has galvanized a lot of international attention, with donations pouring in by the millions from the likes of tech-sector philanthropists Bill Gates, Paul Allen and Mark Zuckerberg. But ultimately, it's the work of those brave volunteers on the ground that's providing an absolutely irreplaceable service, and that's the selfless tradition Cafferkey was a part of when she fell ill.
At this juncture, sadly, there's simply no way to know what will happen to her, or really even to venture a guess — it'll just be a matter of waiting to see. Here's hoping tomorrow brings happy news for Pauline Cafferkey — rest assured, people the world over will be pulling for her.
Image: BBC News/Twitter