You're Going to Want to Follow His Instagram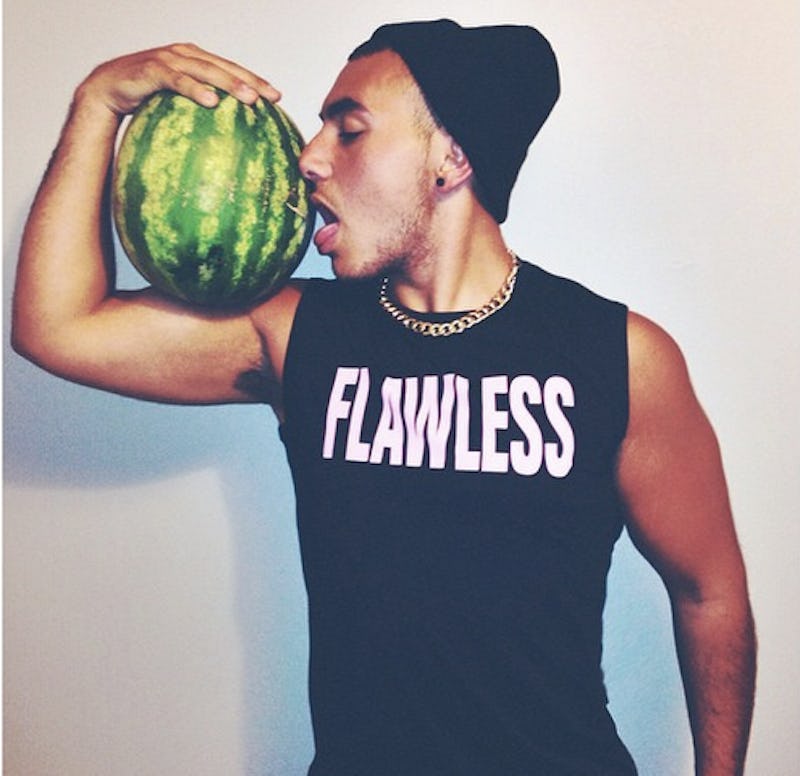 After the Instagram Rapture, people entered a sort of crisis, equating likes to actual friends, as if Facebook hasn't taught us enough already that more than 1,000 acquaintances doesn't manifest into real-life friends. Celebrities lost a lot of fake fans, with Justin Bieber topping the most-lost-fans list, which cost him more than 3 million followers. The photo sharing service also changed the layout and names of some of its filters, but that is about all. The one thing remaining, however, is the extreme Photoshopping measures many celebrities are accused of using in the application that technically is supposed to produce a feed of by-the-minute photographs. Enter Mina Gerges: An Instagram user who imitates pop divas and all of their made-up, bronzed, contoured glory.
Although his Instagram posts are flawless and very much worthy of breaking the Internet, Gerges told Buzzfeed that the intention of his mimicry is to call out celebrities overuse of Photoshop, which he says "promote[s] an unrealistic body image." His account on the photo-sharing application, named KeepingUpWithMina, is filled with side-by-side images of him imitating some of the most memorable moments of major music artists, such as Rihanna's Tom Ford gown, Nicki Minaj's "Anaconda" cover, and Ariana Grande's Victoria's Secret blunder that is the meme that is currently being shared across the world. He even reaches beyond music, mocking Kendall Jenner's lips and substituting Kanye West for pizza in a Kardashian-West wedding picture. Too add even more realistic truth to his images, Gerges tries his hand at fashion design, as well, telling Buzzfeed that he makes all of the clothes himself (although, most images of Rihanna, Kim Kardashian and Nicki Minaj don't require much clothing).
Sans Photoshopped thigh gap, trimmed waist, and lifted cleavage (save for a few Nicki Minaj imitations), Gerges is on a mission to show that real bodies can be just as flawless and can have just as much fun. Whether you have 1 million followers or 100, you are perfectly entitled to live life like the true diva that you are, eating that pepperoni slice of pizza and all.
Images: keepingupwithmina/Instagram