'Catfish' Has a Depressing Track Record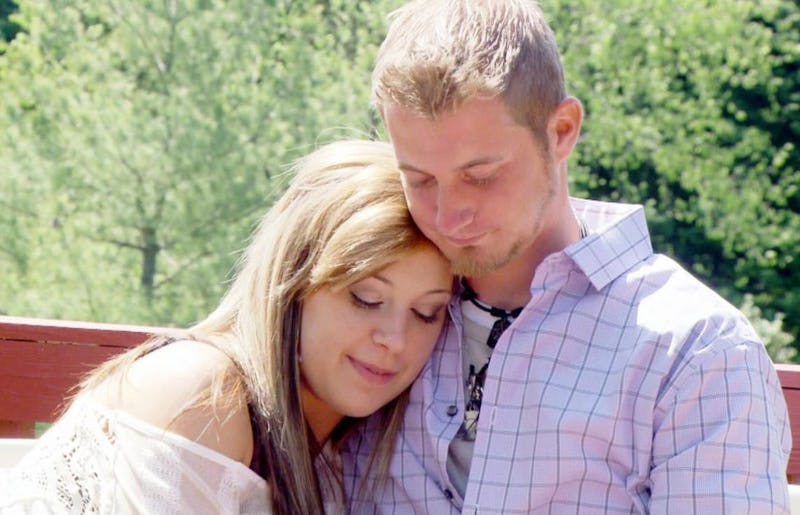 MTV's Catfish is a lot of things, but a matchmaking factory is definitely not one of them. Of course, on the surface, it seems that way — Max and Nev are, essentially, helping two people who have been in a perpetual long distance relationship meet in person, with the hopes that it will end in a happily ever after. Unfortunately, that rarely happens. More often than not, lies are exposed, hearts are broken, and if you were looking for a show to restore your faith in humanity, Catfish is not the show for you. To further drive that point home, here's a rather sad statistic: None of the couples featured on Catfish are still together. Not a single one.
Not that I'm saying it's a bad idea to contact Max and Nev if you need their help, but the need to go on a show like Catfish isn't usually a hallmark of a solid relationship to begin with. If you have to put MTV cameras in the face of the person you're dating to get them to be honest with you, chances are that relationship is already doomed. But that doesn't mean that there haven't been Catfish success stories — just that none of them lasted far beyond the end of their episodes. In fact, Season 2 couple Lauren and Derek were even engaged, but in April 2014, they broke up. And even more tragic was the fact that Catfish couple Mike and Ashley were still in love when Mike died of a sudden pulmonary embolism in 2013.
And as for the recent Season 3? Not a single couple even pursued a relationship beyond the show, and that bums me out. While Season 3 offered up a lot of dramatic moments, there were also a lot of potential love stories, too. Three of the 10 couples featured stick out to me as the ones who could've made things work, and I wish that they had. I'm still holding out hope for a future Catfish wedding, y'all!
Miranda & Gabby
Although "Cameryn" turned out to be Gabby, Miranda said that she was open to the idea of finding out if her feelings for Gabby were real. However according to a blog that appears to belong to Miranda, soon after the episode aired, she met her current girlfriend, Shane, and they've been together ever since. I'm happy that Miranda's happy, but how adorable would it have been if she and Gabby ended up in a true, honest relationship?
Solana & Elijah
Solana was totally expecting Elijah to be someone else, but when she flew to Minnesota, she found out he was exactly who he said he was — a rarity in the Catfish universe. And despite the fact that they got matching tattoos together, Solana ended up going back to her boyfriend at home instead of making a relationship with Elijah work. Obviously, she's got a good one, since I can't imagine too many guys would be cool with their girlfriend flying to meet some other dude they may or may not have feelings for and then welcome them home with open arms, but I can't help thinking she and Elijah would've made a cute couple.
Antoinette & Albert
Insta-famous Antoinette did a sneak attack on Albert, fully expecting him to be his older, married brother instead of the badass musician known as T-Lights who she'd spent so much time falling in love with. But despite the fact that they seemed to be super excited to meet each other and got along well in person, a relationship just never came to be. Why not? I'm so sad. This definitely could've been the Catfish wedding I was hoping for.
Images: MTV (4)