'Boyhood' Wins Best Motion Picture Drama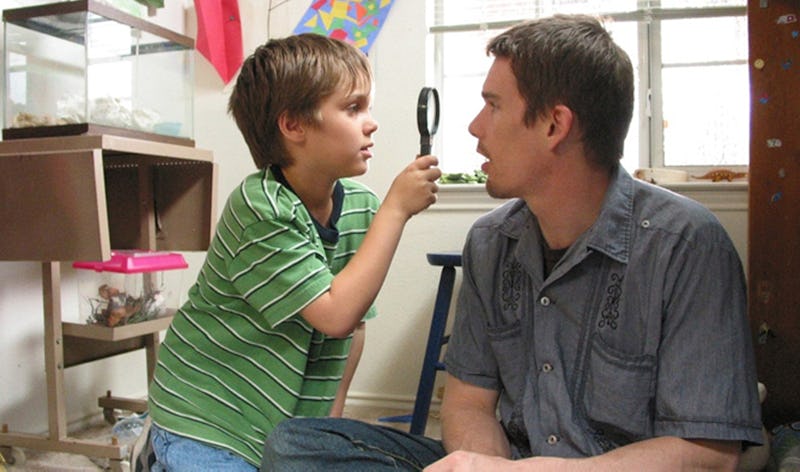 And the Golden Globe goes to... Boyhood! Sweeping the award season circuit so far, Boyhood, the 12-year project from director Richard Linklater nabbed a big award on Sunday night when it took home the Best Motion Picture, Drama award, beating out Foxcatcher, The Imitation Game, Selma and The Theory of Everything. And for a dozen years worth of work, it certainly seems well deserved.
Others in the category included all based-on-a-true-story narratives. Foxcatcher, the real life story of Olympic wrestlers Mark and Dave Schultz, follows the siblings' careers as they train at Foxcatcher grounds with John du Pont, until their training takes a sinister turn. The Imitation Game is based on the true events that surround Alan Turing and the machine he built to crack the Nazi's "unbreakable" message delivery system, the enigma.
Selma follows Martin Luther King Jr. and his wife as they campaign for equal voting rights by way of a march from Selma to Montgomery, Alabama in 1965. And last but not least, The Theory of Everything, based off Jane Wilde's autobiography of her life with Stephen Hawking, follows the couple through Hawking's disease and their tumultuous marriage.
While all of these films are undoubtably impressive, Boyhood has risen above the rest to take home the coveted award during 2015's Golden Globes ceremony.
Image: IFC