This Shop Only Sells Gender-Neutral Clothes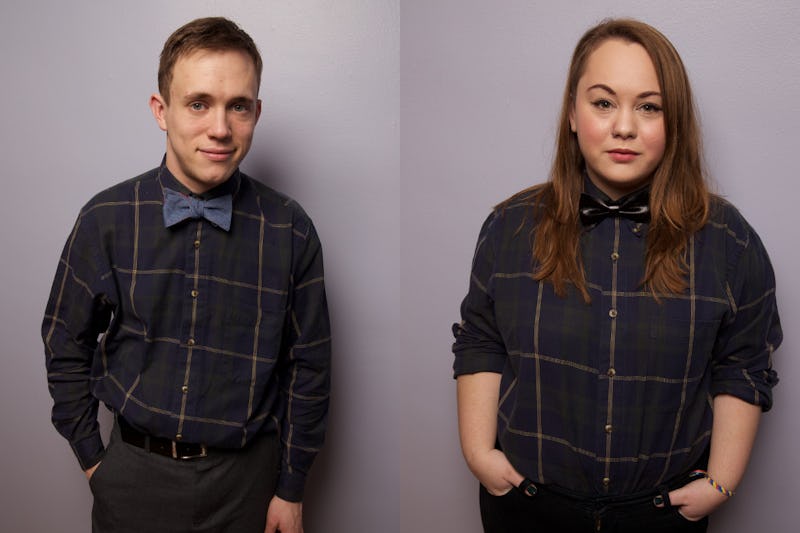 Have you heard of the ever-epic Future is the Future yet? The cleverly-named, Toronto-based online retailer is quickly becoming quite the trailblazer for non-binary clothing. Future is the Future (I keep wanted to call it "Fight the Future" — stupid X-Files, always taking up valuable real estate in my brain) was founded in November of 2014 by Natalia Manzocco — and it's all kinds of awesome. According to a recent profile in The Star, Manzocco often had trouble finding androgynous clothing (such as vintage men's tuxedos), so she decided to make it easier on us all by founding Future is the Future; a carefully curated online store. Now, how cool is that?
Future is the Future carries a mix of secondhand clothing and hand-made accessories (the reversible bow ties in particular are not to be missed), all of which can be worn by anyone and everyone, because as per the shop's website:
And, really, when you get down to it, anything anywhere can be worn by anyone. Bowties and tweeds? Smashing. Jeans and T-shirts? A classic. Sequins and tulle? Don't let me stop you. All of them on different days? All of them on the same day? Now we're talkin'.
The site includes super-accurate measurements of each piece, as well as suggested sizing for both men and women (which handily circumnavigates the only drawback to shopping online — fit), and everything is chosen for the site for maximum style quotient. As Manzocco said of her selection criteria in her The Star profile, "If I find something glittery, I will throw that in there, too, because people of all genders like sparkles." When it comes down to it, any shop that holds sparkles in such high regard is a shop I want to be at.
Now all they need is a brick and mortar shop — so here's to Future is the Future in 2015!
Images: Future is the Future; futureisthefuture/Instagram