The Ultimate "Time To Be A Boss" Playlist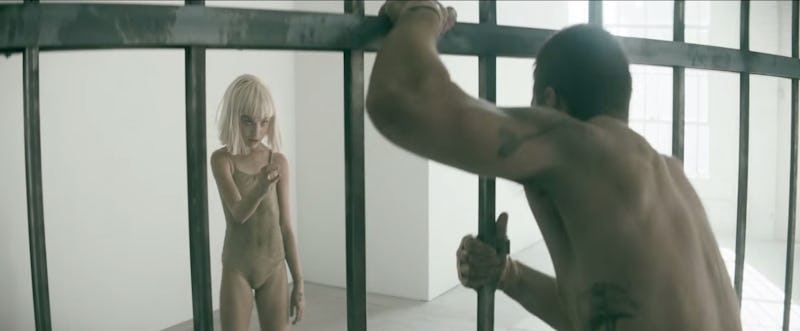 Weird, bad, low-energy moods happen to everyone. Maybe you had a weird day at work, or got a salty text from your best friend; Maybe you watched Blue Valentine and are now convinced you will die alone (or at least without having married Ryan Gosling, which is also very, very tragic). Whatever it is, it's making your world feel crumbly and vulnerable, and you don't like it. So, you're having a week. You're feeling inexplicably bummed out and defeated, and awful. You're allowed to wallow and listen to sad music and eat chocolate, because it's okay to feel things.
But once you've cleansed the bad out of your system, you're going to need a recovery soundtrack. Getting your confidence back requires a playlist that will make you feel like a total badass boss who can conquer anything and everything. These songs will pump you up and immediately make you feel a thousand times stronger, tougher, and more amazing. Sometimes all you need is a really good playlist to get you back on your game.
Add these 25 songs to your library (or just subscribe to the Spotify playlist below!), so that the next time you're feeling the mean reds, you know exactly what to do.
1. "Rise" - David Guetta (feat. Skylar Grey)
2. "Radio" - Beyonce
3. "Infinity Guitars" - Sleigh Bells
4. "When I'm Small" - Phantogram
5. "Piece of Me" - Britney Spears
6. "You're So Vain" - Carly Simon
7. "Lies" - CVURCHES
8. "Default" (Mr. Mitsuhirato Edit) - Django Django
9. "Let Me Blow Ya Mind" - Eve Feat. Gwen Stefani
10. "Cherry Lips" (Go Baby Go!) - Garbage
11. "This Year" - The Mountain Goats
12. "Elastic Heart" - Sia
13. "Apply" - Glasser
14. "Rifles" - Black Rebel Motorcycle Club
15. "Free" - Cat Power
16. "I Can't Hear You" - Dead Weather
17. "99 Problems" - Hugo
18. "Ain't No Grave" - Johnny Cash
19. "Motivation" - Kelly Rowland (feat Lil Wayne) Diplo Remix
20. "Right Hand Hi" - Kid Sister
21. "Knock 'Em Out" - Lily Allen
22. "Yellow Flicker Beat" - Lorde
23. "Succexy" - Metric
24. "Finally Moving" (Remix) - Pretty Lights
25. "Creator" - Santigold
Image: SiaVEVO/YouTube