Target Customers Are Not Happy About This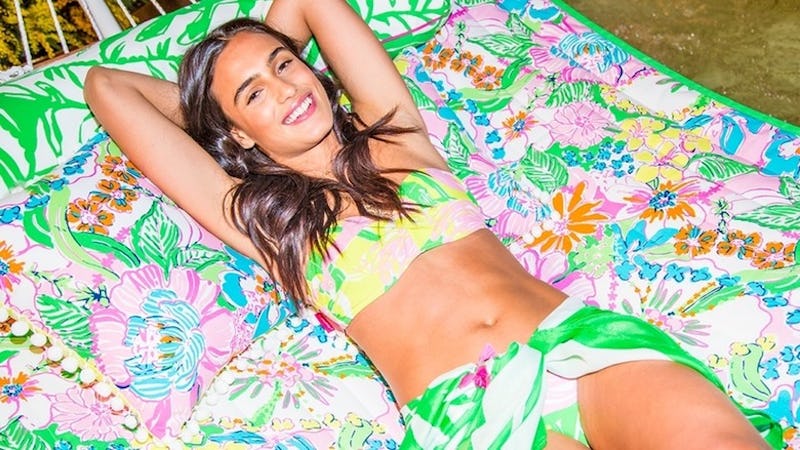 Earlier this week, mega retail chain Target announced an upcoming collaboration with Lilly Pulitzer, the label known for cheerful prints and preppy silhouettes. The line, out April 19th, will include 15 exclusive prints and 250 items. Customers were initially excited to learn that the collection would also include items sized above the standard high-mark of 16 — until they discovered the plus size Lilly Pulitzer wares would only be sold online, not in Target store locations.
According to Fashionista, a customer tweeted at Target asking if the larger sizes would be available in stores alongside the "straight" size options, to which a Target rep responded, "Thanks for your interest in the Lilly Pulitzer for Target line. The plus sized collection will be available online only."
This is obviously a disappointment for customers who hoped to have easy access to the bigger sizes in the collection, however, offering plus size wares in a designer collab is a rather large step for Target. As a society, we shouldn't be in a position to congratulate fashion brands for even a base level of inclusivity, but unfortunately many retailers and designers ignore the plus size market entirely. At least Target is striving to expand their offerings, however misguided the decision to leave plus size wares out of stores might seem.
That said, I can't begin to understand the frustration of hardly ever finding clothes that fit me in brick-and-mortar stores, something that plus size women face every time they go shopping. As Bustle's Marie Southard Ospina points out, "It's been proven time and time again that the average American woman is a size 16 (with over 50 percent of women identifying as a 16 or over)." Why, then, have stores taken so long to catch up and begin supplying cute, trendy clothes for women of all sizes?
I think Target is moving in the right direction, although I do wish the full range of Lilly Pulitzer sizes were to be stocked in stores rather than online-only. Hopefully, the chain will continue to provide more and more fashionable options for plus size women and, in the future, won't exclude those sizes from the array of brick-and-mortar offerings.
We've reached out to Target for comment and will update this post when we hear back.
Images: lillyfortarget/Instagram