Drop Everything and Buy This Poo Emoji Shirt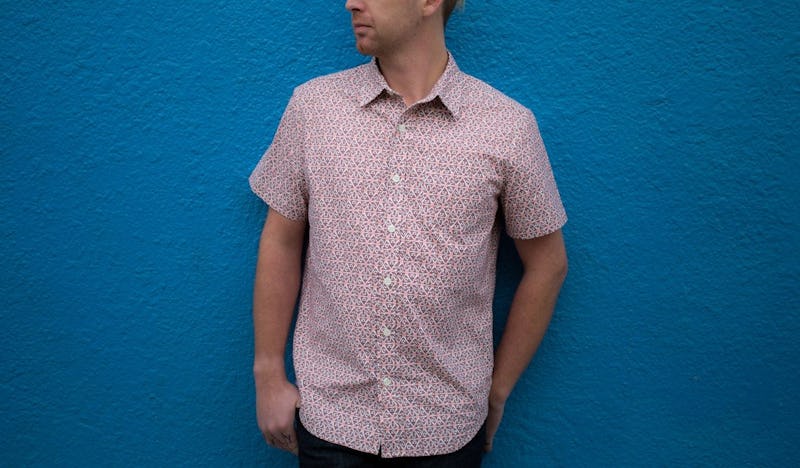 It is a truth universally acknowledged that the best emoji of all the emojis is the poo emoji. So adorably distasteful, so head-scratchingly playful, so cheerily enigmatic — it's the perfect catch-all for any sentiment you could possibly express via phone. There's a reason why it's kind of the king of pop culture right now; there's a reason why it was one of the most popular Halloween costumes this year (after Queen Elsa, of course). Well, now the poo emoji has just upped the ante in a fairly spectacular way: it has chosen to lend its inimitable likeness to a classy, classic poo emoji printed button down.
It's everything we never knew we needed from a shirt: At first glance, it's a geometric, almost floral print — it's chic, and the color palette is colorful yet toned down enough for professional situations (think Liberty of London). It's only when you look a little closer that you realize that the busy little triangle pattern is actually — gasp! — comprised solely of poo emojis. And you know what the best part is? Most are wearing their trademark guileless smile, but one per cluster is frowning — now, that's what I call attention to detail!
Let's take a close-up look: Can you spot the sad poos?
Absolute perfection — the real question is, how many to buy? I mean, I know I want one for myself, but how many should I stockpile for future gifting? Probably a hundred or so should do the trick.
Images: Betabrand