A Killer Outfit For Any Type Of Valentine's Day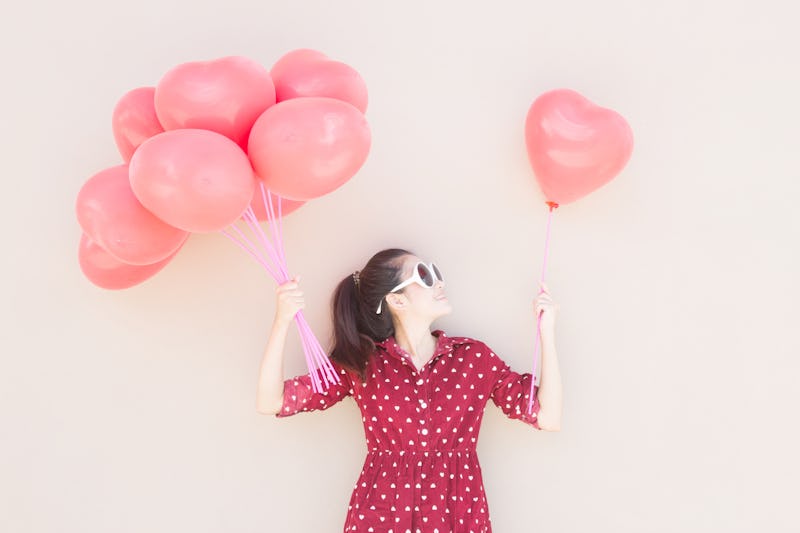 Whether you like it or not, Valentine's Day is right around the corner. That's right, folks – CVS is rolling out the candy hearts that taste like chalk and the mushy, pastel-colored cards are on the printing press. Brace yourselves, Cupid is coming. Whether you're singled or coupled up, there are always numerous decisions to be made-- from making plans to determining your relationship status to choosing what you're going to wear.
But hey, it's not all bad. Valentine's Day is a good excuse to tell all the special people in your life – from bonafide boyfriends and girlfriends to potential love interests and your everyday friend-friends – that you care about them. But like any important event, you need to figure out what to wear first. Are you going to go classic and pull out your Little Black Dress or eschew the day all together and pull out your rattiest sweatpants?
Juicy Couture Perfumes and Bustle unite to help you tackle your Valentine's Day fashion questions so you can leave the difficult decisions (who to swipe right?) to you.