'Little Women: LA's Traci Is Utilizing her Skills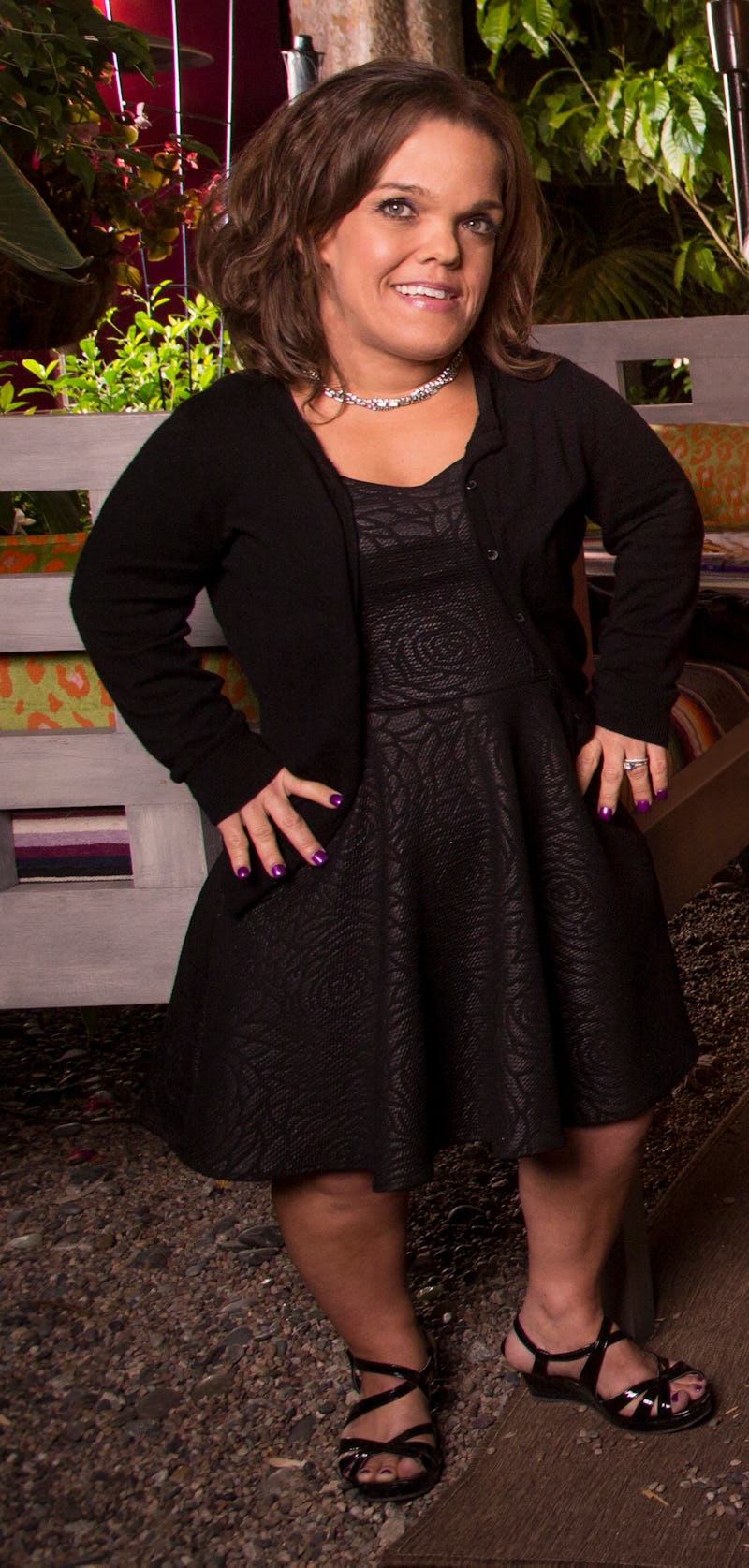 All of the focus so far this season of Little Women: LA has been about who is and who isn't pregnant yet, but I don't think that's the only interesting thing about these women, or a reason why they should be feeling down. Like what's Traci Harrison's job? For such an accomplished woman, I feel like the show has focused exclusively on her marriage, wedding, and now, whether or not she'll have a baby. But like many of the women on Little Women: LA , Traci works in the entertainment industry. Traci has been a career actress and stand-in, but she's recently decided to make a slight career change.
Little people are often hired to stand-in for child actors so the technicians can light a scene and set up the camera accurately without occupying the actors themselves. After spending so time on sets over the years, Traci also branched into acting.
She may be nothing like the more flamboyant Terra, and doesn't sing or dance like Elena or Briana, but Traci has found success in the entertainment industry too. And she's never had to betray her Christian principles in order to get ahead, either. I mean, she's a reality star who slept in separate beds from her fiancé, and the show still isn't boring. There's something to be said for sticking to what you believe in.
Traci went back to school in Los Angeles in order to become certified to teach child actors on set. If she's hoping to be a parent, she must love spending time with kids, and has worked with them for years standing in for them, so it seems like a natural fit. And it sounds pretty flexible... so she'll have plenty of hours available to shoot future seasons of Little Women: LA.
Image: Richard Knapp/Lifetime