2015 Oscar Nomination Surprises Include Deserving Blockbusters, Your Favorite Stars, & Plain Old Shockers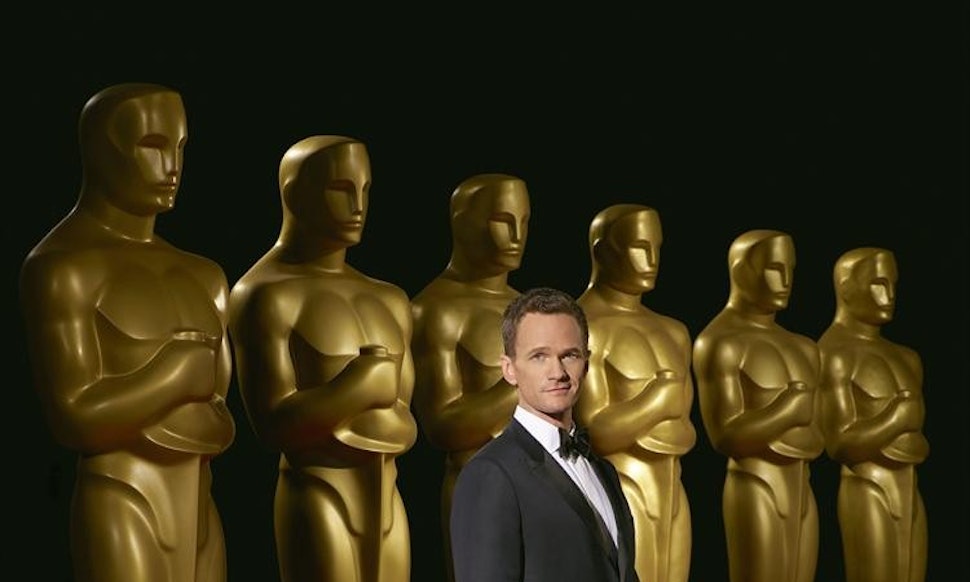 Ah, awards season. That wonderful time of the year when your entire mood is determined by which celebrities a group of random people chooses to praise. You can go from completely outraged by an egregious snub to utterly ecstatic over a delightful surprise in a matter of seconds. This year's Academy Award nominees were announced on Thursday morning, and since it's early, let's start the day off on a positive note by going through the biggest 2015 Oscar surprises.
Sure, plenty of people and films were snubbed, but as upsetting as that can be, some of those snubs made room for these surprises. And for every strange, inexplicable surprise like The Boxtrolls, there's a nominee who was completely unexpected in the best possible way and will make Oscar night that much more exciting when it finally arrives on Feb. 22.
Here are the biggest surprises of the 2015 Academy Award nominees.
Image: Bob D'Amico/ABC
'The Lego Movie' — Best Original Song
After losing the Golden Globe for Best Animated Feature to How To Train Your Dragon 2, it was nice to hear The Lego Movie's name called during one of the first categories announced. "Everything Is Awesome" was nominated for Best Original Song alongside expected nominees like John Legend and Common's "Glory" from Selma.
Image: Warner Bros.
'Beyond the Lights' — Best Original Song
So Rita Ora is officially an Academy Award nominee, thanks to her song "Grateful" from Beyond the Lights. Though the movie received largely positive reviews, it was essentially left out of the awards conservation this year, so it's nice to see it recognized — especially since the music played such a large role.
Image: Relativity Media
'Captain America: The Winter Soldier' — Best Visual Effects
The Captain America sequel was easily one of Marvel's best films, and it was so exciting to hear it's name called among the list of Oscar hopefuls, nominated for Best Visual Effects. It certainly earned that nomination, and not just because of the effect the visual of Chris Evans has on me.
Image: Disney
'X-Men: Days of Future Past' — Best Visual Effects
The Best Visual Effects category actually had three superhero movies nominated, Captain America: The Winter Soldier, X-Men: Days of Future Past, and Guardians of the Galaxy. X-Men is a bigger surprise than Winter Soldier, because of all three of those comic book blockbusters, it easily had the least acclaim. I almost forget it came out this year. And while Guardians may have been a superhero movie, which rarely receive awards, its visual effects were too impressive to ignore.
Image: 20th Century Fox
Marion Cotillard — Best Actress
While the Best Actress category was filled with snubs, it also included one great surprise: Marion Cotillard nominated for her work in Two Days, One Night .
Bennett Miller — Best Director
The fact that Bennett Miller was nominated for directing Foxcatcher isn't the biggest surprise, but who he beat out for a spot among the nominees is downright shocking. Selma director Ava DuVernay is missing from the nominees, as is Whiplash's Damien Chazelle and Theory of Everything's James Marsh.
'Inherent Vice' — Best Adapted Screenplay
Among expected nominees like The Theory of Everything and The Imitation Game, Inherent Vice definitely sticks out. The only other nod the movie got was for Best Costume Design.
Image: Warner Bros.
Bradley Cooper — Best Actor
Maybe you saw this coming — I definitely did not. Bradley Cooper was nominated for Best Actor for American Sniper over David Oyelowo from Selma and this is easily the worst surprise of the day.
'The Boxtrolls' — Best Animated Feature
Um, what? There's no room for The Lego Movie in the Best Animated Feature category, but they can squeeze in The Boxtrolls? Am I still asleep? Is this a dream?
Image: Focus Features
'Interstellar' — Technical & Music Categories
The surprise here is that Interstellar was not recognized in any of the major categories. Instead, it was nominated for Best Sound Mixing, Best Sound Editing, Best Visual Effects (though that one was a given), Best Production Design, and Best Original Score.
Image: Paramount Pictures