'Captain Phillips' Is One to Watch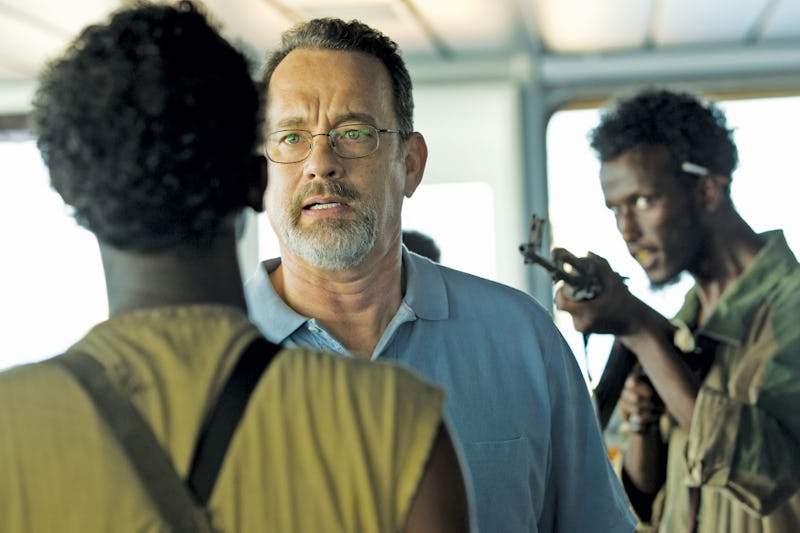 Good news, film buffs: It looks like the hype surrounding Tom Hanks' new film Captain Phillips was all well-deserved. Just today, the film premiered for the first time at the New York Film Festival, and, judging by early reactions from critics over Twitter, it's definitely one to watch when it's released nationwide next month — and quite possibly a future Oscar contender next year.
The film, if you're not familiar, stars Hanks as the real-life Captain Richard Phillips, who was taken hostage by Somali pirates during the Maersk Alabama hijacking back in 2009. The film is a biopic of Phillips, and prominently focuses on the hijacking — in fact, it's based off the book A Captain's Duty: Somali Pirates, Navy SEALs, and Dangerous Days at Sea written by Phillips himself, along with Stephan Talty.
The film is scheduled to be released in theaters on Oct. 11, but it's beginning to look like there are definitely going to be tons of glowing reviews to tide you over until then.
For now, though, let's all take a look at some of the initial Twitter reactions from the most respected critics in the film industry. You can also check out the trailer for Captain Phillips in full below.
And the trailer...