'Empire's Breakout Star Has A Must-See Instagram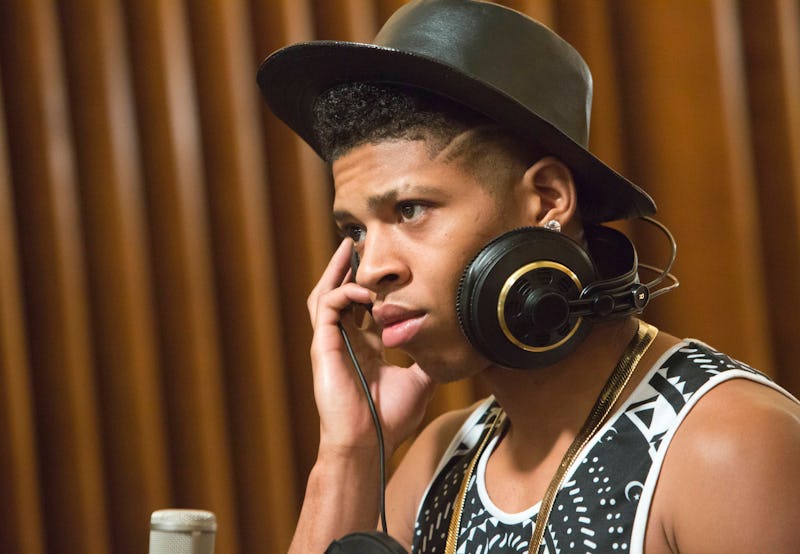 It was a genius idea for Fox to scoop up Philadelphia's rising star Bryshere Gray, aka Yazz The Greatest. The rapper plays Hakeem on Empire , the beloved youngest son of entrepreneur and hip hop mogul Lucious Lyon, on the network's new hit drama. This modern soap opera is downright good. Inspired by King Lear, creator Lee Daniels' series follows Lucious as his three sons vie for his company and legacy with many obstacles thrown their way including a vengeful estranged mother. And without Yazz's ability to infuse Hakeem with the perfect combination of arrogance, charm, and an unexpected softness, Hakeem could have come across as another caricature of a bad boy rapper.
Perhaps what was most effective about casting Yazz as Hakeem is the fact that he is talented. No one wants to see an actor lip-sync to a voice that doesn't match their own, or stumble through an infectious verse that requires a skilled delivery. While Yazz hasn't dropped a debut album yet, he's been making a name for himself touring the festival circuit. With nothing but a solid reputation and a heap of talent Yazz is now collaborating with producer Timbaland on Empire and working with hollywood's finest actors, Taraji P. Henson and Terrence Howard. Not too shabby.
If once a week on Empire isn't enough of a Yazz fix for you (it sure isn't for me), check out his star-studded Instagram, which will just make you love him even more.
The Puppy Shots Are EVERYTHING
His puppy Prince is obviously the real star of Instagram. I mean, he is a living teddy bear, c'mon!
But The Baby Pics Are Stiff Competition
Oh, rappers with their tough exteriors and charismatic bravado, they were all once just kids like the rest of us.
We Get To See His Famous Friends
Yazz is pretty much surrounded by rap royalty all the time. With the amazing work he's doing on Empire, soon he'll be indoctrinated into the dynasty.
We Get To Share Some Of Those Big Moments With Him
There are very few rappers open enough to share their graduation and prom photos. Maybe he doesn't know these are going to be embarrassing in 10 years but hey, they're adorable now.
The Behind The Scenes Stuff Is Pretty Great Too
So this is how the sausage gets made! Glad to see Yazz and his amazingly talented co-stars are getting along.
Image: Chuck Hodes/FOX