Beatrice Rosen Is, And Has Been, On Your Radar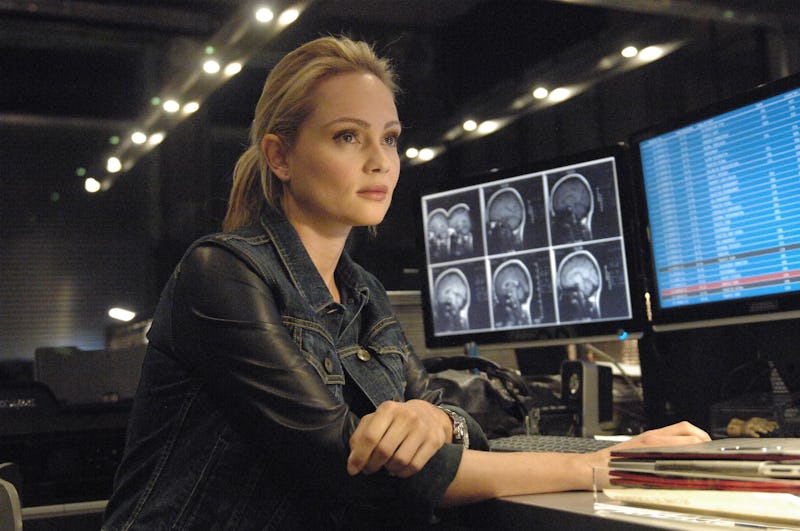 All hail the return of Rainn Wilson. The Office ended a year and a half ago, and since then, many of us have felt a distinct lack of Wilson in our lives and on our TV screens. Well, the wait is finally over, he's back on TV with Backstrom, a crime drama in which he plays the titular misanthropic genius who solves all of Portland's most delicate cases. But no man can do it alone. Of course, Backstrom's love interest, Nadia (played by Beatrice Rosen) is also on board to help the new detective solve cases — even if she's not quite as interested in reciprocating his feelings. How do you know Beatrice Rosen? The French-American actress has a resume a mile long.
Though she was born in the United States, Rosen grew up in France, where her acting career began. Even though she's been appearing in English-language films and TV shows for 15 years, she still acts in French movies from time to time. Her Backstrom character, Nadia Paquet, is also an immigrant. Though she's a civilian, Nadia works with the Portland SCU (sort of like Gina on Brooklyn Nine-Nine), helping solve cyber crimes and using technology to uncover suspects. As of the pilot, she's only interested in Backstrom as a friend, but how long can that really last on TV?
Nadia Paquet is one of Rosen's biggest roles, but you've definitely seen her on screen before. Let's figure out where.
2012
Remember back a few years ago, when people started freaking out about the apocalypse because the Mayans had predicted the world would end? Yeah, they made a movie about that, and Rosen was totally in it. John Cusack starred as a chauffeur/sci-fi writer who works for Yuri, a Russian billionaire. Rosen played Tamara, Yuri's girlfriend. The film didn't give her much to do besides practice her Moscow accent, but she did get to rescue her dog at the end — priorities, people!
The Dark Knight
Another Russian girlfriend part for Rosen, though this time she got to have her own career at least, as a ballerina. We knew from the beginning that Bruce and Rachel were meant to be (until The Dark Knight Rises, that is), but it was fun seeing them tease each other with their new beaus all the same.
Chasing Liberty
Remember when Mandy Moore was queen of the teenage rom-coms? Simpler timers. Chasing Liberty, in which Moore played the First Daughter, Anna, was one of her best. Rosen played Gabrielle, Anna's more worldly European friend who helps her escape from the watchful eyes of her security detail and out into the unknown, unsupervised world of Prague — where, of course, Anna immediately meets the love of her life (who just happened to be played by then up-and-comer Matthew Goode). Gabrielle might not have been the star of the movie, but she definitely knew how to have a good time.
You can watch Rosen in Backstrom's premiere on Jan. 22 at 9 p.m. on FOX.
Images: Sergei Bachlakov/FOX