Is 'Catfish' Villain Kidd Cole Done With Scams?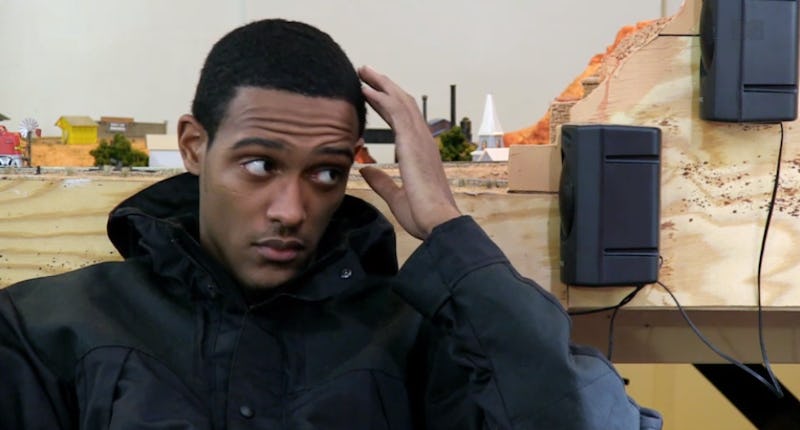 Everyone loves a good Catfish villain. Over the past three seasons of the show, Nev and Max have certainly seen their fair share of Catfish out there on the internet, and while some eventually win audiences over, I think we can all agree that one of the least redeemed people to ever appear on Catfish is Kidd Cole. He was like the Catfish villain to end all Catfish villains, and not even Nev and Max could handle the lies he was spewing. It's been almost a year since the episode was shot and aired, so what's Kidd Cole doing now? Is he still tricking unsuspecting people out there on the internet — and in the real world? For once, it seems like Catfish justice has been served. To bring you up to speed real quick on Kidd Cole — for anyone who has yet to watch this momentous Catfish episode — he was a whole new breed of Catfish. He was posing as basically a rapper/producer/musician, who claimed to have ties to just about everyone in the music industry, including Kanye West. He was so deep into his hole of lies that he had managed to persuade others to work for him. And, give him money. Maybe that's why so many Catfish viewers turned against him: it wasn't just people's emotions he was messing with, but their jobs and finances too. His Catfish episode also gave us one of the best Catfish moments ever:
Kidd Cole managed to convince Lucille (the focus of the Catfish episode) to start booking him shows and events. She thought she was working in conjunction with Kanye's GOOD music label, and would be offered a job if she was able to prove her worth to Kidd Cole. She would, upfront, shell out money from her own pocket to set up events and performances for Kidd Cole in the Washinton, D.C. area. Lucille paid all of this money, never saw a return, got a huge bill, and no job was ever offered from GOOD music.
Now, a separate event was organized at Virginia Commonwealth University. The school thought that Big Sean was going to perform, but instead Kidd Cole showed up, and told the crowd that Big Sean had another engagement so he couldn't make it. But it was all lies. There was never going to be a performance at VCU. And guess what? That pissed the college off — a lot. So much so, that according to the Richmond Times-Dispatch, VCU actaully sued Kidd Cole, who's real name is Jerez Coleman.
After a whole lot of Catfish sleuthing myself (seriously, Nev and Max, if you need a third I'm available) lead me to the state of Virginia's online court case information, I can tell you that Kidd Cole first went through a mental evaluation, and was then brought on trial for identity theft/fraud — and he plead guilty. The court file says that his sentence is 12 months in prison, but it then lists it as being "suspended." So does that mean he won't serve jail time? Is Kidd Cole still out there scamming others? Usually, a suspended sentence means the person convicted doesn't actually serve jail time, but must meet certain other requirements to avoid being ordered to serve the sentence. What does all this say about the current whereabouts of Kidd Cole, aka Coleman?
Unfortunately, the Kidd Cole trail kind of goes cold after this. His instagram is now private, but does offer this up in the about section: Misunderstood By People But Who Cares. What appears to have been his twitter, @colepushaz, has been suspended (but people are still tweeting at it, of course). There's a Facebook account by the name of Cole Pushaz that was last updated in late 2014 with what appears to be a picture of Kidd Cole, but that also says he's a manger at Coca-Cola and is going to Harvard in 2022 so... And then there's another Facebook page under Jerez Coleman, which is said to be the page of a 16-year-old who is going to star in a movie with Jet Li.
With this court case looming over his head, I doubt we'll be hearing from Kidd Cole again. Considering all the hype still surrounding him and his Catfish episode, hopefully everyone out there on the Internet is onto him and won't front money for anyone claiming to be tight with Kanye. If there's anything we can learn from Kidd Cole's episode of Catfish it's that, and to never mess with Nev, unless you have a really tight grip on your phone.
Images: MTV; ethan-the-ginger/Tumblr; Virginia Court Records