Even Being on 'Catfish' Didn't Stop Kidd Cole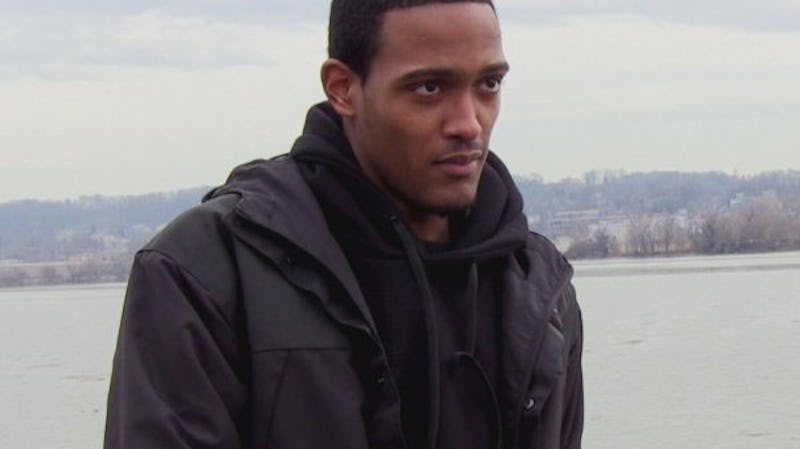 Somehow, just when we thought people couldn't get any worse, Catfish managed to surprise us with someone who took online lying to a whole new level. In this week's Catfish, "Lucille & Kidd Cole," Lucille was tricked by Kidd— real name Jerez Coleman. Rather than going the usual Catfish romantic route, Jerez passed himself off as a successful music producer and left Lucille with thousands of dollars in bills after having her arrange various things in the hopes of getting a job at his label, Kanye West's GOOD Music. In their investigation, Nev and Max found a Facebook page dedicated to exposing Jerez called "KIDD COLE AKA KING COLE SCAM Artist" and now, a few months since the episode was filmed, the page reveals even more than was seen on Catfish.
Nev and Max found Lorreta "Just Call Me Spooky" Brown through a post on the page apparently written by her best friend. An independent limousine driver, Jerez had Loretta rent a Mercedes and drive him around, but never paid her for the services. It turns out, the Facebook page was actually created by Lorreta, who wants to warn others about Jerez and hopes to see him put in jail for all of his fraud.
The original post that Nev used to contact Lorreta is from February 15 and since he and Max kept saying it was very recent, the Catfish episode should have been filmed sometime in late February or early March. Since then, Lorreta has kept the page pretty active, updating its over 1,000 followers on Jerez and promising him revenge through an amazing video.
But the KIDD COLE AKA KING COLE SCAM Artist page does much more than showcase Lorreta. In April, she announced that Kidd Cole was now going by King Cole, presumably because his original name developed a bad reputation. Comments on the page reveal that he then changed his name again, this time to Cole Pushaz, and was now claiming to work for Pushaz Ink instead of GOOD Music. Early on Thursday, probably because of the negative attention that Catfish brought him, Jerez changed his Twitter handle to @IamWhoGodMadMe. Here's his most recent tweet.
Yes, even after Nev, Lucille, Lorreta, and his own friend exposed him as a fraud, Jerez is still claiming to be the real deal. He's so delusional it's almost shocking. Not only has Jerez continued to pose as a music producer after filming Catfish and the episode airing on MTV, but as Lorreta pointed out on the Facebook page, he is also in the middle of a trial for identity theft and fraud.
Virginia Commonwealth University brought the charges against Jerez after he claimed to be setting up an appearance from Big Sean at the school, which never actually happened. Instead, Jerez himself showed up with his Miguel British accent, told students Big Sean couldn't make it, and left, without paying yet another limousine service. On May 16, the judge ordered a mental health evaluation for Jerez at his lawyer's request, because he's so committed to the music producer act there's a chance he might actually be legally insane.
And Loretta isn't the only one who's hoping to see Jerez arrested. After Catfish premiered on Wednesday night, viewers flooded the page with their own angry comments and findings on Jerez. Some were just funny, like the meme one made of Jerez.
And the face that we can assume Kanye West made when he heard that Jerez was pretending to work with him.
Everyone also had a lot to say about the episode's most memorable moment: Nev throwing Jerez's phone into a river. This Vine pretty much sums up the overall reaction.
But the fans also uncovered some interesting information, like the fact that independent hip hop magazine Truth fell for Jerez's story and profiled him in April of 2013. The interview is filled with very detailed stories and lots of name dropping, all of which we now know to be false, and only shows again just how ignorantly committed Jerez is to his lies. Commenters also noticed that his Instagram page became private post-Catfish and his Rap Genius page suddenly disappeared.
However the backlash against Jerez is not contained to Lorreta's page. Some of the best reactions are found on Twitter, where people had some perfect responses to Jerez's tweet about releasing a statement in response to all of the drama. Here are just a few.
Hopefully, Jerez will soon be held accountable for the various scams he's pulled on innocent people, but for now, at least he's keeping us entertained.
Image: MTV