The 'Idol' Talent Keeps Getting Younger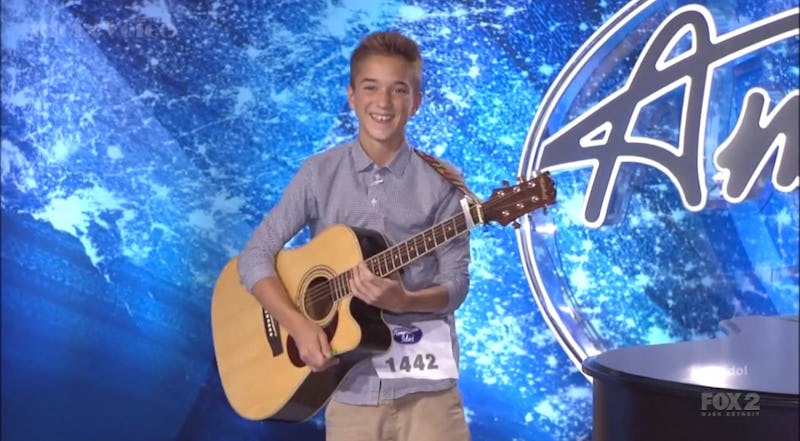 The talent keeps getting younger and younger on American Idol . Seriously, pretty soon they'll start allowing 10-year-olds to audition. Or, even better, they'll create an American Idol, Jr. and all the contestants will be between eight and thirteen and crazy-talented. The scary part with the contestants this season, though, is the younger the kids are, the better they are. Daniel Seavey is one of the youngest contestants this season at 15, and he won over the judges with two amazing performances.
Aside from being absolutely adorable, Seavey is extremely talented. He plays too many instruments to count — piano, recorder, bass, cello, viola, etc. — and has a voice that sounds much more mature than that of a 15-year-old. The Oregon native began his audition by singing "Hallelujah" while accompanying himself on the piano. After totally blowing the judges away with that, he picked up the guitar and performed "Straight Up" by Paula Abdul. So not only is his voice mature, but so is his taste in music.
While the judges thought Seavey was talented, they weren't sure if he was ready for Idol. And though I wanted to give him a recording contract right there because he was so cute, I can agree with them. His performances were far from perfect. He cracked often — thanks, puberty — and was a little shaky — thanks, nerves. Seavey could use a lot more training —and some growing up — before trying to make it in the industry. But the good thing is he's still so young and has plenty of time to get his break. But it seems like he won't have to wait. Keith Urban and Jennifer Lopez both gave him a "yes" and sent him off to Hollywood. And, if our predictions are correct, he makes it a lot farther than that.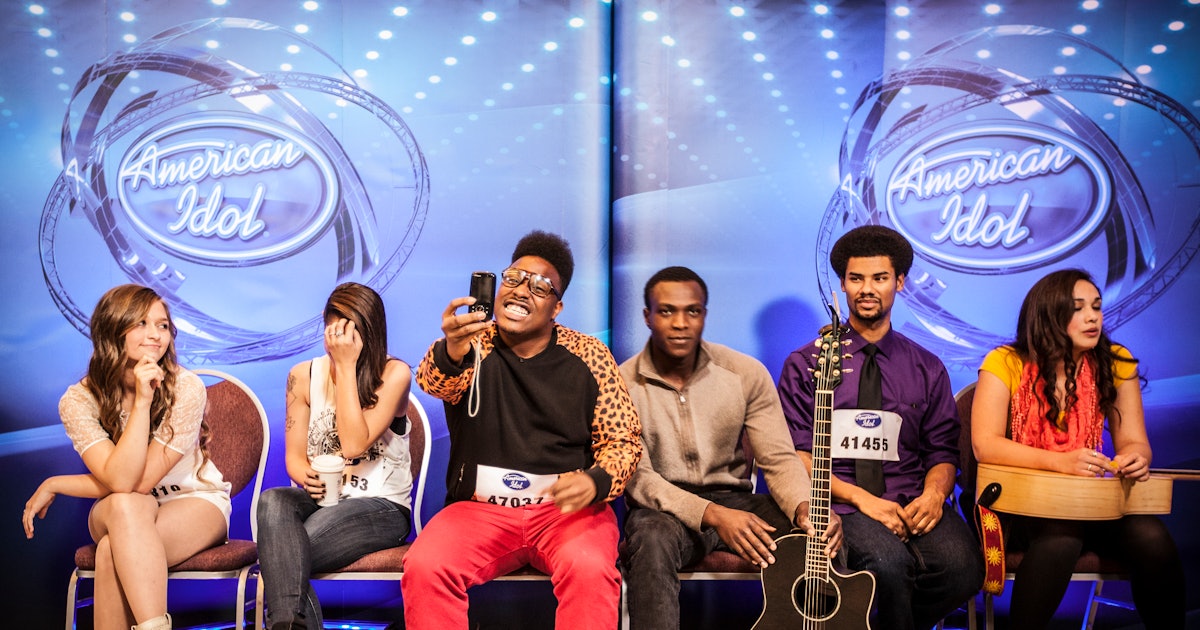 Image: Youtube - IdolxVoice