The Teenager Who Held NOS Hostage Acted Alone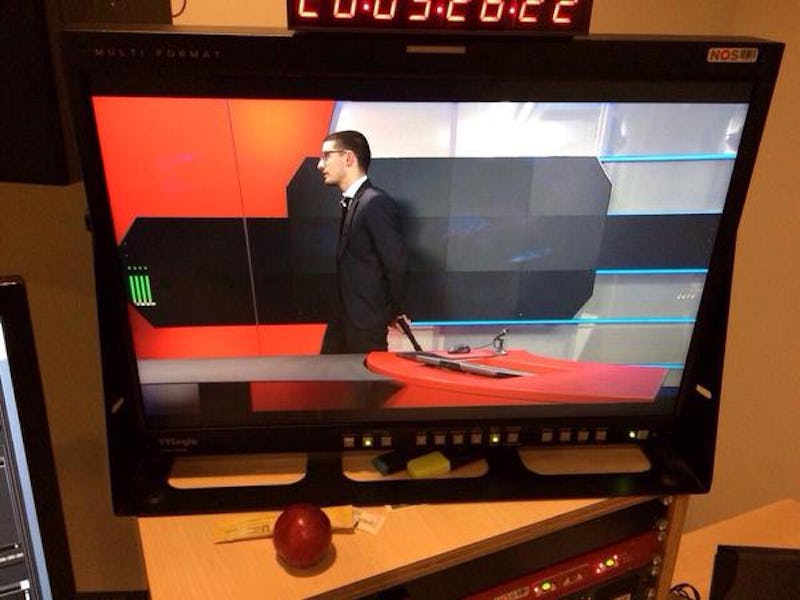 The Charlie Hebdo massacre earlier this month sent shockwaves reverberating throughout the region, and Western European countries remain on high alert for terror attacks of a similar nature. On Thursday, when a 19-year-old entered a Dutch national broadcaster, NOS, wielding a gun — that has since proved to be fake — and demanding airtime, it set the Netherlands on edge as authorities scrambled to determine the motives of the gunman. But according to police on Friday, the teenager who took NOS hostage acted alone and had no ties to any terror organization.
Dutch police also said in a statement released that the youth said he had not placed explosives around country, and that contrary to his claims following his arrest on Thursday that he was from a hacker's collective, there was no major imminent cyber attack. The police statement added:
What brought the man to his actions is still being investigated.
Although officials have yet to publicly identify the teenager, AP alleged that Dutch media widely reported his name as Tarik Z., a student at Delft Technical University, close to the city of Pijnacker where officials said he lives. The school is about 54 miles from NOS headquarters in the city of Hilversum, where he was seen pacing back and forth in one of the studios holding what appeared to be a gun with a silencer, donned neatly in a black suit and a tie.
The cameras were rolling in the empty studio where a security guard, allegedly the one who was forced to let him in the building, was seen coolly talking to the teenager throughout the ordeal that forced the evening news off the air, a first in the network's 60-year history. The man was recorded saying:
The things that are going to be said [pause] those are very large world affairs. We were hired by the security service.
Shortly after, police stormed the room, guns drawn, and the armed man immediately dropped his weapon and surrendered. NOS head, Jan de Jong, hailed the security guard's response:
I was amazed at how unbelievably calm he was.
The man is set to appear before an investigating judge later Friday, during which time prosecutors are expected to seek his extended detention to carry out a "personality investigation," reported AP. Prosecutor Johan Bac said at a press conference after the incident that the man could be charged with kidnapping, possession of a firearm and threatening people with a weapon.
De Jong said that he would meet with police and the Hilversum mayor to discuss whether the broadcaster's security — already fortified following the Charlie Hebdo attack — required further reinforcements, AP reported.
Image: Rik van den Berg/Twitter; Getty Images (2)