'Tomorrowland' Super Bowl Trailer Worth The Wait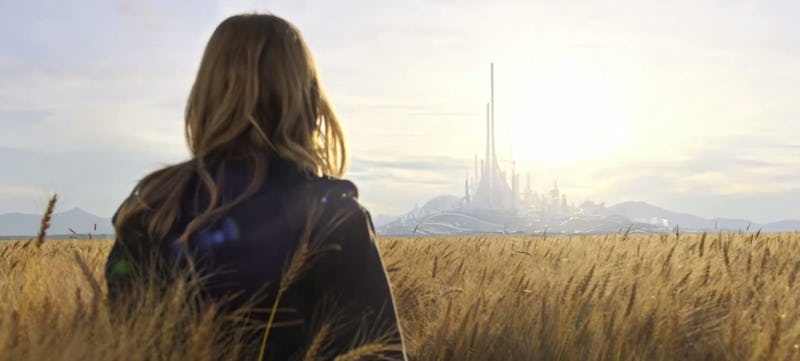 Considering the amount of Super Bowl ads that were released early by companies and movie studios alike (be honest, who hasn't stopped crying over this year's Budweiser Super Bowl ad since it hit the Internet on Wednesday?), it's almost slightly difficult to believe that there were actually any commercials left to air as a surprise during the game itself. But, believe it! Turns out, there were a handful of advertisements that weren't unleashed onto the web prior to Super Bowl Sunday: The full trailer for Disney's upcoming film Tomorrowland being one of them. And, even better? Featuring our first real look at Britt Robertson and George Clooney in their roles since the teaser trailer was released in October 2014, it was totally worth the wait.
Much of the film's plot has been shrouded in mystery thus far (even the pre-Super Bowl teaser trailer that Disney released on Thursday did zilch to answer any questions about the storyline or Robertson and Clooney's respective characters) but, thankfully, the trailer managed to clear up at least a bit. Though it was a rather short ad, we got a pretty good glimpse of the magical land that "Tomorrowland" is — and learned that it's apparently a place where real changes can be made that affect the way the world works.
OK, OK, so the plot is still totally mysterious. But hey, this mysterious land known as "Tomorrowland" looked super cool regardless, and at least George Clooney was there! That's more than enough to make me want to line up outside a movie theater for this film, like, right this second.
Anyway, trust me, this trailer is much better seen than just read about! So, check it out in all its glory below. Tomorrowland will hit theaters on May 22, 2015.
Image: Disney