Introducing, The Best Dad Ever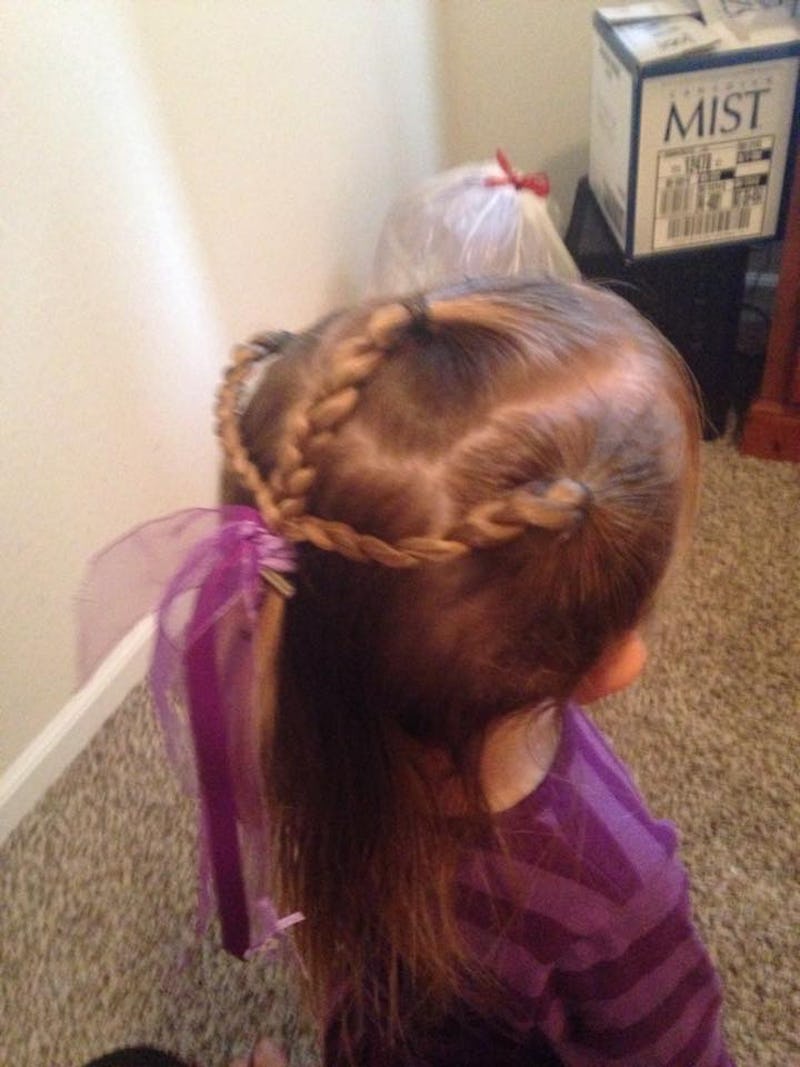 Single dad Greg Wickherst went from being a hair rookie to a hair mastermind in just a matter of months. After failed attempts at contorting his daughter's hair into all kinds of 'dos, Wickherst decided to take matters into his own hands — that's right, this adorable dad attended cosmetology school to learn how to do his daughter's hair.
As any parent of a young daughter knows, being a skilled amateur hair stylist is pretty much part of the territory. Luckily, the venture was rather easy for Wickherst. As an admissions representative at the IntelliTec College, he was privy to the institution's Cosmetology Department. Fully taking advantage of that perk, he bravely asked Cosmetology students to teach him some hairstyling 101 tips and tricks. But it seems he got more than he bargained for! Not only did Wickherst learn how to do a ponytail, but he mastered a full portfolio of complex hairstyles including braids, pigtails, and top buns. "I was able to do a simple braid, then a fishbone braid, and a French braid. I learned how to do a ponytail, then flip it through itself either under or over. I call that an inverted ponytail," he tells The Huffington Post. Is this the world's #1 dad or what?
Check out some of the impressive hairstyles that this dad-turned-hair wiz can now create:
My mom was the one in charge of hair duties when I was younger, but it would've been great to have a dad so gifted in the art of braiding!
Images: facebook.com/gregwickherst