Shopping at Madewell Just Got More High-Fashion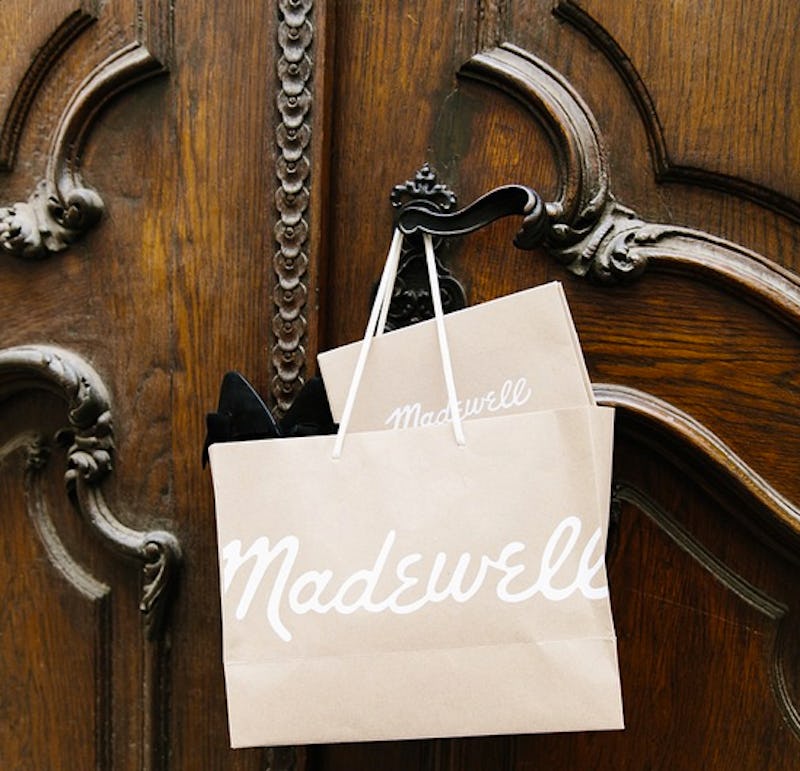 Shopping at Madewell, the sister brand of J.Crew, just got a whole lot easier — and waaay more high fashion. According to Chantal Fernandez at Fashionista.com, you'll soon be able to shop Madewell at Nordstrom and Net-a-Porter.
Starting on February 24, over 70 pieces from Madewell will go on sale at Nordstrom's website. On March 6th, you'll be able to shop those items at 15 Nordstrom stores around the country. But the it doesn't stop there. On February 26, you can find Madewell products on Net-a-Porter, and international shipping will be soon available on Madewell.com, making it simple for shoppers outside the States to shop the J.Crew-owned brand. The store plans to open 15 more locations before 2016, as well. Now is a great time to be a Madewell fan!
The announcements about growth at Madewell come shortly after the news that J.Crew's sales were down from the previous year. But the sister brands partnership with with Net-a-Porter is modeled after the affair between J.Crew and the online retailer back in 2010. Madewell's head of design, Somsack Sikhounmuong told Fernandez the store is being "really careful" and partnering with companies that want to see the brand continue to grow. Fernandez reports that in the last three years, Madewell has had success opening 54 stores and that sales were up 32 percent this year.
Although the company hasn't reported what pieces, exactly, will appear at Nordstrom or on Net-a-Porter, here are a few items I could see offered by the high-end retailers.
Denim, Because Duh
Denim is Madewell's speciality. I would imagine we would see something fancier than a regular denim jean, like a pant with holes or a fashionable boyfriend cut.
Shoes
If any retail company wants to appeal to Nordstrom shoppers, they best have a killer shoe selection.
Dresses
If not for their denim, Madewell is known for their ultra-comfortable and ultra-chic dresses. I could definitely see some printed frocks like this hanging out alongside all the designer goods on Net-a-Porter.
Bags
Here's a secret — shoppers like to feel known. Madewell's monogrammed bags will probably be huge hit with a wider audience.
Statement Jewelry
Little-known fact: Madewell has some pretty great statement jewelry. I imagine Net-a-Porter and Nordstrom will reveal this fashion secret to leagues of new fans.
Images: Madewell/Instagram; Madewell(5)