'The Breakfast Club' Almost Cast These Other Actors In The 5 Iconic Roles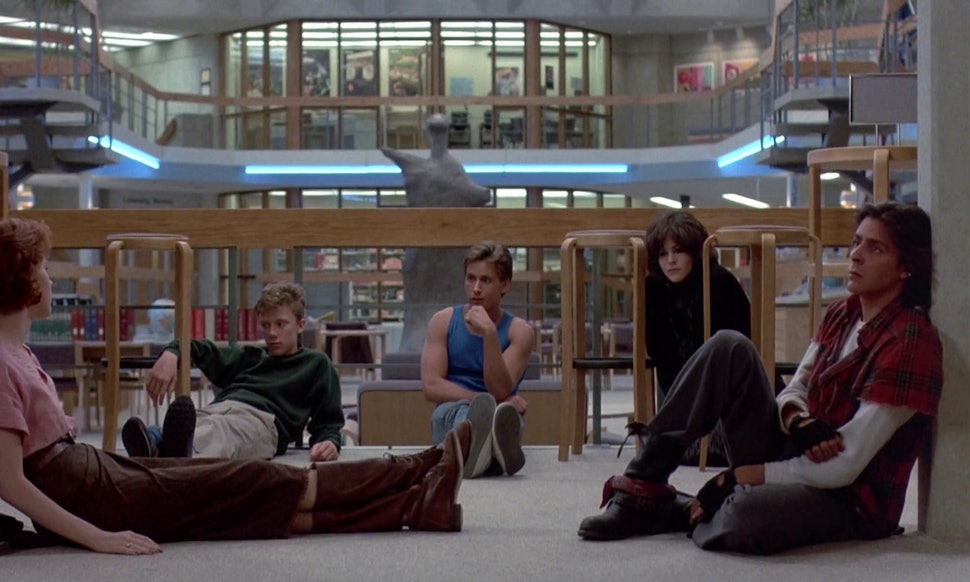 It's impossible to imagine The Breakfast Club without the likes of Molly Ringwald, Emilio Estevez, Anthony Michael Hall, Ally Sheedy, and Judd Nelson. But in the beginning stages of the movie the iconic cast almost looked very different. For the The Breakfast Club 's 30th anniversary, I took a look at the other actors who auditioned for Breakfast Club roles and you'll be shocked at who was almost in the core five.
Image: Universal Pictures
Claire Standish
The "princess" of the group was played by Molly Ringwald. But she almost was beaten out by these two other actresses…
Image: Universal Pictures
Jodie Foster
Robin Wright
Allison Reynolds
The "basket case" was ultimately played by the talented Ally Sheedy. But she almost lost the role to another Breakfast Club member.
Image: Universal Pictures
Molly Ringwald
Director John Hughes was originally considering Ringwald for Allison. But Ringwald talked him into letting her play Claire instead. "I was really upset because I wanted to play Claire, who was called Cathy at the time," Ringwald told The New York Times. "She was so different from the way that I saw myself, and more the way I saw my older sister, because my sister was very popular."
John Bender
The ultimate bad boy was played by Judd Nelson. But he was the last character to be cast because John Hughes had so many actors to choose from.
Image: Universal Pictures
Emilio Estevez
Before he played "The Jock," Estevez was considered for Bender. But Hughes reportedly couldn't find anyone to play Andrew, and he moved Estevez to that role instead.
Nicolas Cage
John Cusack