Bryn Mawr Will Now Admit Transgender Students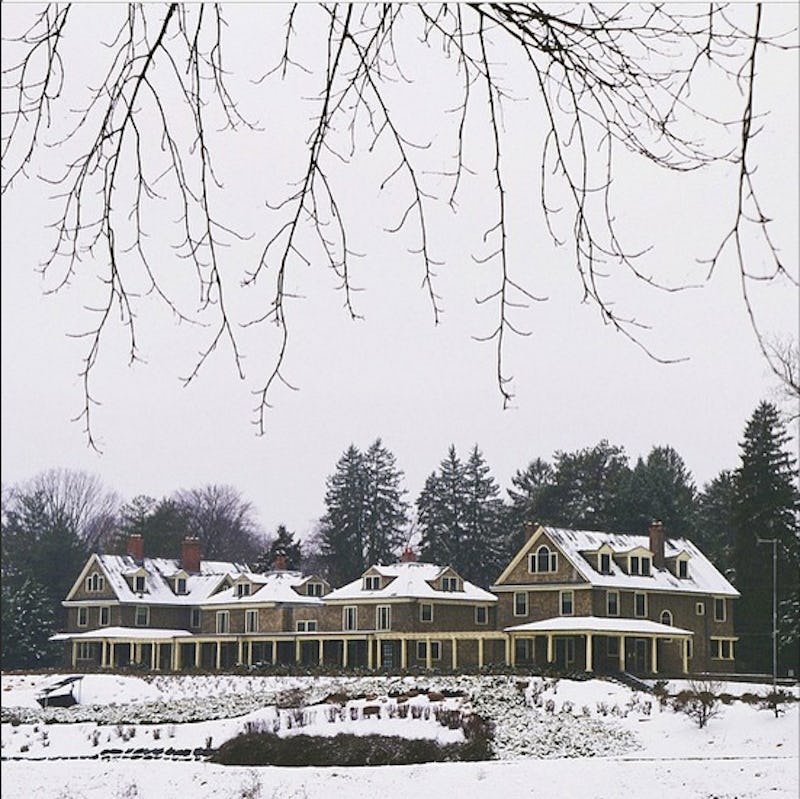 Next fall, transgender women applying to college will have a new slew of big-name, women's-only institutions to add to their lists. In the past year, several women's-only colleges have decided to accept applications from transgender students in an effort to be more inclusive, largely as a result of a push from students. The latest to join this gender-inclusive group of schools? Bryn Mawr College will admit transgender applicants, the small selective college in Bryn Mawr, Pennsylvania, announced Monday.
Bryn Mawr is a private liberal arts college and part of the prestigious Seven Sister colleges that have historically been for women only — the others are Barnard College, Mount Holyoke College, Radcliffe College, Smith College, Vassar College, and Wellesley College. Radcliffe and Vassar aren't on quite the same terms as the rest of their peers nowadays — Radcliffe merged with Harvard, which you might have heard, and Vassar now accepts men and women.
The board of trustees at Bryn Mawr was moved to accept the recommendation of a Change.org petition created by alumnae and current students. In the petition, Bryn Mawr women wrote an open letter to administrators, arguing that avoiding a well-defined and inclusive policy creates problems for the school and marginalizes potential applicants.
Bryn Mawr College has not taken adequate steps towards guaranteeing rights and protections for trans students and applicants equivalent to those extended to cisgender [1] students and applicants. As alums and current students of Bryn Mawr College, we are disappointed that Bryn Mawr has not already adopted a written policy explicitly encouraging and welcoming trans women and people outside the gender binary to apply, especially given that there are already trans and nonbinary students on campus.
The authors of the letter cited examples of other women's colleges that recently adopted more gender-inclusive admissions policies — Mills College and Mount Holyoke, specifically. But these are only a couple of the high-profile schools that have modified their policies to be more inclusive since the start of the fall semester. Simmons College recently altered their admissions criteria to include not only people who were assigned male at birth and identify as female, but also people who were assigned female at birth and identify as male — as well as those who do not identify with either gender label.
In contrast to Simmons, Bryn Mawr's recommendation is that the college not allow applications from individuals who were assigned female at birth but identify as male.
In addition to those applicants who were assigned female at birth, the applicant pool will be inclusive of transwomen and of intersex individuals who live and identify as women at the time of application. Intersex individuals who do not identify as male are also eligible for admission. Those assigned female at birth who have taken medical or legal steps to identify as male are not eligible for admission.
A formal policy has not yet been implemented — now that the board has made its decision, policy changes will be cemented before the 2015-16 application cycle. According to the college, the admissions policy "will be updated to articulate these guidelines more clearly."
Inspired by the changes at these schools, students at other elite women's colleges are pushing for more inclusive admissions. Students at Smith have written a "Pledge of Nonsupport," saying they will not donate to the school until they adopt more gender-inclusive rules, and Barnard hosted its first open forum on transgender admission policy on Jan. 22. As student petitions to include a more diverse student body appear more and more in the news, we might see more schools change their policies, even before the 2015-16 application cycle begins.
Image: Bryn Mawr College/Instagram