Listen To 'The Last Five Years' Soundtrack Now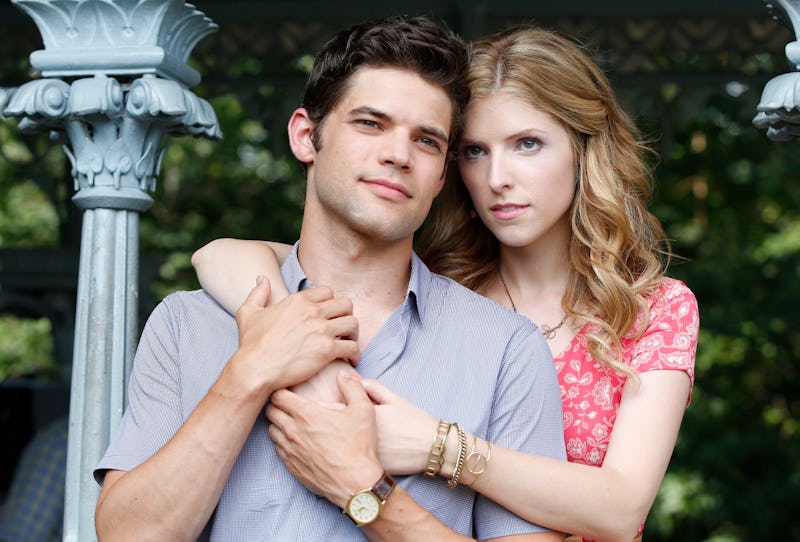 If waiting until May for Pitch Perfect 2 to come out seems agonizing, I have a quick and easy solution. The Last Five Years soundtrack is available on iTunes as of Feb. 10, and Anna Kendrick's musical with Jeremy Jordan is absolutely incredible from start to finish. This adaptation of the cult-hit, off-Broadway musical from 2002 —which was later revived in 2013 — follows Cathy (a struggling actress in NYC) and her husband, Jamie (a charming book author who hits it big, played by Broadway fave Jeremy Jordan) through the five years of their relationship. Hers is chronicled from the end to the beginning, whereas his is from the start to the finish of their love story. It is beautiful and tragic all at once, full of emotion and incredible music.
Unfortunately, the movie soundtrack is not on Spotify, but you can check out the 2002 version here. It is, however, available on iTunes for $11.99 and includes all 14 songs from the movie. Fun fact: they sang and recorded many of the tracks live while filming in NYC back in 2013, just like Les Miserables, so it is even more authentic than belting out music in the studio. Before you listen, know that the couple only sings together twice: in "The Next Ten Minutes," the song where they get engaged and married, and "Goodbye Until Tomorrow/I Could Never Rescue You," the final song. But hearing them each hold their own in the other songs is incredible, and there's barely any dialogue in the whole movie. It's just fantastic music that is perfect for your next karaoke night — or quietly singing along at home while you watch on VOD on Friday, Feb. 13. You can try it in theaters (it's releasing the same day), but you might get pitch-slapped.
Check out a clip of one of my favorite songs, "I Can Do Better Than That," and a live version of Jordan's solo "Moving Too Fast" below:
Image: RADiUS-TWC