Raven-Symone's Appearance On 'Empire' Drops Jaws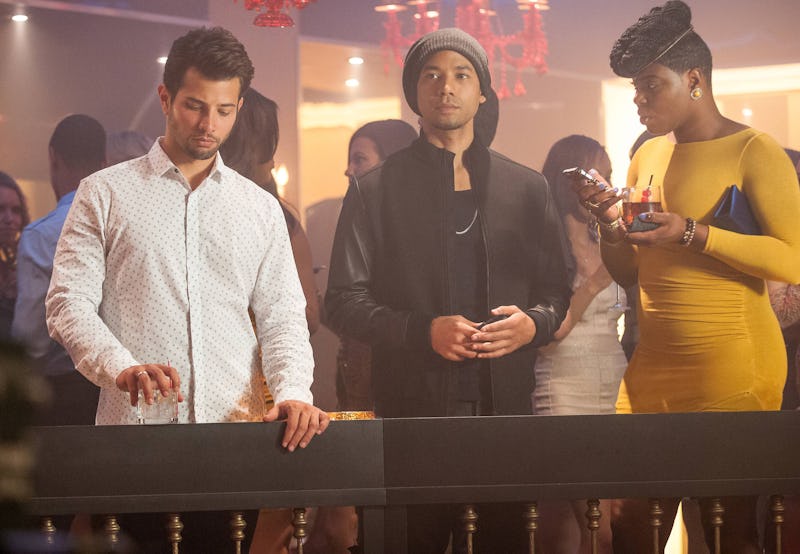 It's official. Raven-Symoné is back on television in a big way. The singer/actress made a huge comeback on Fox's hit series Empire when she showed up after Jamal's surge of popularity with a love child in tow on Wednesday night's episode "Out, Damned Spot." That's right, Jamal had slept with Raven-Symoné's Olivia at some point several years ago and apparently she became pregnant with his child, an adorable daughter. So is the little girl really Jamal's daughter? And what will this mean for his now-growing career and already rocky relationship with Michael? Things aren't looking great for Jamal, at least in his personal life.
Before I get too far into the future of Jamal's personal life, can I just say how funny it is that Raven-Symoné's name on Empire is Olivia? Did anyone else get a weird Cosby Show flashback? Now let's get back to the elephant in the room. Olivia's entrance is definitely suspicious, considering the timing of Jamal's new single making waves in the music community. Obviously, the first move Jamal has to make is to determine whether or not Olivia's daughter is really his. If she is, which is likely because I doubt the series would bring in Raven-Symoné just for a quick fake love-child plotline, things are going to get really complicated.
With two monster singles ready to smash the Billboard charts, Jamal is prime to surpass the (admittedly low) expectations Lucious had for him, so Olivia could be trying to use this as an opportunity to take advantage of Jamal. But what could she want? I'm sure she'll want some kind of financial restitution, but it's also likely that she'll want her daughter to be involved in Jamal's life.
So what does this mean for Jamal? His relationship with Michael is already rocky, as Michael accused Jamal of putting him aside as the rising star gets more and more fame. Not only will Michael probably feel more left out of his boyfriend's life after learning of this huge news, but it's possible that if Olivia wants to be included in Jamal's life alongside her daughter, she will also clash with Michael.
And what about Jamal's career? Honestly, it's a toss-up. Having a daughter could just be another piece of Jamal's personality that fans get a taste of and love as more and more of his music is released. This could help him garner an image as a sweet, adorable father. And if there are people who don't take kindly to the news, then the controversy that ensues will just make him more popular.
But if Jamal tries to hide the news, then it's entirely possible that when it's inevitably leaked (probably by Olivia or someone close to Jamal), people won't react very well. If audiences stop liking Jamal so soon after his first big song, his career could fizzle out before it even begins.
Images: Matt Dinnerstein/FOX; dailyempiregifs/Tumblr