Britt Should Be Our Next 'Bachelorette'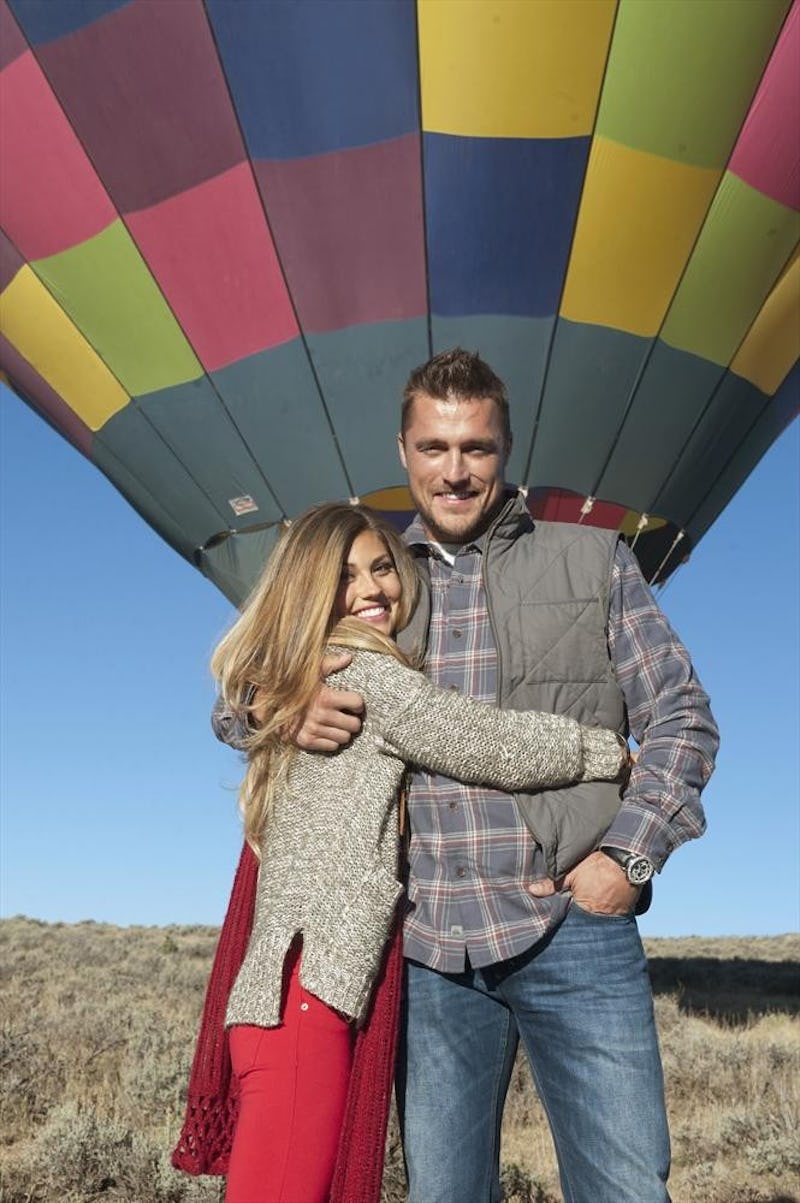 After last week's dramatic episode of The Bachelor, we know that Chris Soules and Britt Nilsson have some incredible chemistry together, but she might not fit in to his Iowa lifestyle if the previews for the new episode are any indicator of how she feels about Arlington. Despite their amazing connection, I don't think that Britt is the one for Chris, but I do think Britt could definitely be the next Bachelorette. She possesses many of the qualities I like to see in the ladies that wind up searching for "the one."
Next week the four remaining gals go to Arlington, Iowa to see their potential new home. However some of them are less impressed with the idea of hanging out in Iowa when they actually get there and see what their dealing with. Not that it's a bad place, but you could walk through the entire town in about five minutes. I think Britt slowly starts to realize that Arlington may not be the place for her — and, to be honest, who could blame her? She lives in Los Angeles and to go from a big city with everything around you to nothing around you would be a very difficult change of pace, especially for someone aspiring to model or become an actress. You can't really live in Iowa for that career.
Even though she's not right for our farmer Chris, here's why Britt is actually perfect to be the next Bachelorette:
She's Beautiful
The Bachelor producers can almost guarantee thousands upon thousands of applications will start flooding in when men find out that Britt would be the next Bachelorette.
See…these guys agree with me….
She's a fan favorite among the women
Ever since the beginning of the show Britt instantly became a fan favorite among the female fan base. She's cool, laid back, and lots of people apparently want to be her — mainly because her hair is perfect and she's bringing back the red converse hightop fashion.
She's Relateable
Let's be honest: most of us skip a shower or two here and there. Her hair looks almost impossible to maintain with a daily shower, so I really can't blame her for going the no-poo route.
She's Already In LA
She's close to the mansion and ready to start filming at any time. It would probably be easy for the producers to pick her since she's in LA and she's a waitress which means she's got a flexible schedule.
The only thing that worries me about Britt becoming the next Bachelorette is that she's a waitress in Los Angeles — hear me out. There is nothing wrong with being a waitress, but as a former waitress in Los Angeles, I can tell you that 95 percent of them are struggling actors, screenwriters, filmmakers, comedians, etc. The other five percent have no idea what they want to do. I am not saying that she can't be The Bachelorette because she wants to be an actress, but it does call into question whether or not she really wants to find love or if she wants to find a big break. I am giving her the benefit of the doubt though because even if she's not looking to find a husband, finding a boyfriend in LA is a difficult feat and The Bachelorette just might make that a little easier.
Images: Lewis Jacobs/ABC