Britt Could Be A Frontrunner on 'The Bachelor'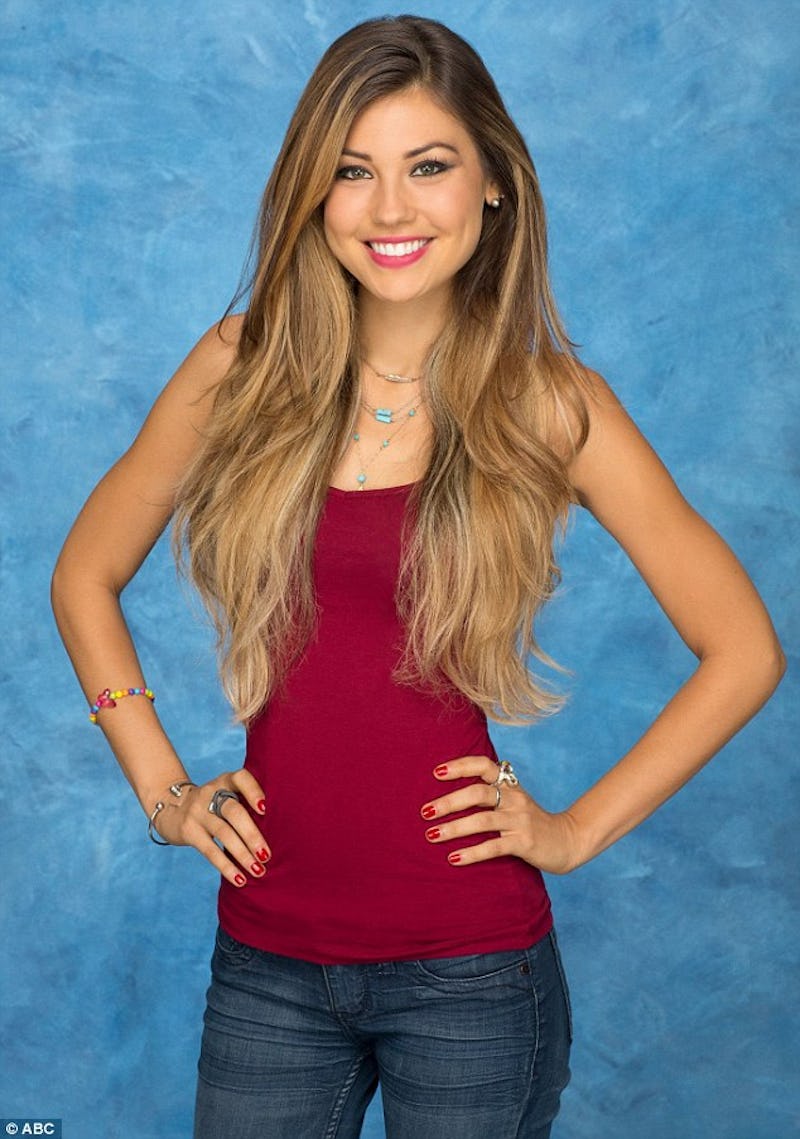 If you've seen the promos for this season's Bachelor, you've seen a girl who is vying for Chris Soules' heart introduce herself with the world's longest, most awkward hug known to mankind or womankind. Seriously, I was screaming at my TV to make it end because it was that bad. Well, that's Britt Nilsson, a waitress from LA on The Bachelor who is hoping to win over Chris' heart before any of the normal length hug women do (and if she never lets go, then she might have a chance).
The Detroit native, but Los Angeles resident, is just one of 30 women who will be meeting Chris come limo night. But something tells me that Britt has a chance at being someone who is going to stick around for a bit, especially if her ABC bio is a good descriptor of the type of person she is. Here's what you need to know about Britt on The Bachelor:
She is a Waitress
Although I couldn't find out where she works as a waitress, you might be thinking exactly what I originally thought: She used to live in the Midwest, moved to Los Angeles, and is now working as a waitress... when am I going to get to the "she's also hoping to become an actress or model" part?
She is Hoping to Become an Actress or Model
There it is. According to a photographer's website, "actress and model" Britt Karolina Nilsson had never taken a headshot until she was asked to read for the 90210 remake on CW. Yes, that remake. And no, she didn't get it. But she did get this short film role for Innocent Attraction that you can watch on YouTube. Above is a photo of an example of her modeling.
She's Very Spiritual
It isn't rare to see the peppering of some religious, spiritual, or inspirational quotes throughout Britt's Instagram. She seems very devoted to a positive life and that is one quality that The Bachelor house could probably use.
She's Really Good at Bragging in a Non-annoying Way
On her ABC bio, Britt mentions that her favorite author is David Foster Wallace or Dave Eggers, which is a pretty casual way of saying "Yeah, I read and I know what I'm talking about." She has also pretty much nailed the casual brag (that will most certainly look good to Chris) when ABC asked what she is proud of, and her response was, "The children I sponsor are my most proud achievement. I am happy to put my money toward giving them a better life." I bet she is great in interviews.
Images: Craig Sjodin/ABC