Our First Look At 'Spectre' Is Insanely Gorgeous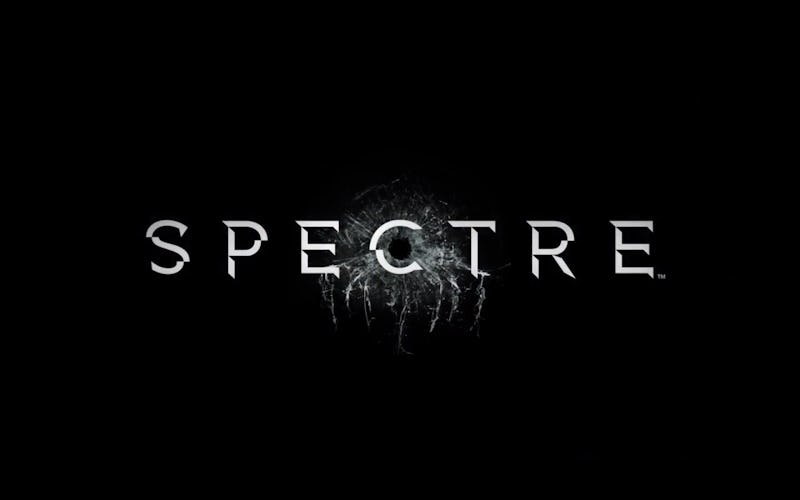 There is only one name on everyone's minds Thursday and that name is Bond. James Bond. All right, so maybe his name isn't the only name on everyone's mind, but the upcoming Bond 24 film, Spectre, has certainly got people talking. Mainly because we've gotten our first look at more than just the impending cast (which, sadly, does not feature Rihanna as a Bond Girl) and it's pretty gorgeous. If you are expecting some wild feats of Bond-like action, then you'll have to wait a little longer for something other than the Behind the Scenes Spectre video that has been released by Sony Pictures, but if you're desperate for absolutely anything that has the name of Spectre on it right now then, boy, have I got a video for you.
The clip is only a minute a half long, but it takes you behind the scenes of the Spectre set, where the cast is up in Austria, of all places, shooting amidst some beautiful winter mountain scenery while Daniel Craig runs around in the background being a complete and total badass. You only get a brief shot of our Bond in action, but that brief shot is more than enough to whet your appetite about this film and leave you begging for more. How long until Spectre comes out again? Can they release it, like, tomorrow? Are the Sony Pictures gods listening to me?
We might be very far off from our first official trailer for the movie, but, in the meantime, this is more than enough. Check out the behind the scenes video below.
Image: YouTube