These Jeans Claim to Add Two Inches to Your Ass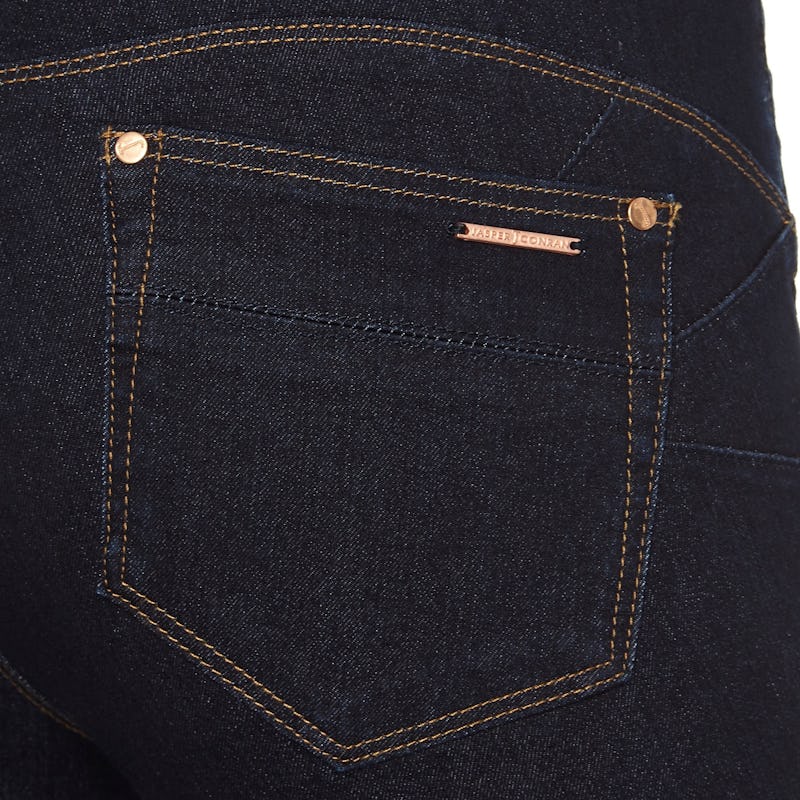 Evidently 2014 was the year of the ass. Let's go back to Nicki Minaj's performance of Anaconda at the 2014 MTV Music Awards, shall we? Twerking became an even bigger thing, with T Swift herself giving it a try. It was also a year of opportunity. We learned that you can become Instagram famous just from your big booty, à la Jen Selter. And now, UK retailer Debenhams sells a pair of jeans that can add up to two inches to your rear end.
Designed by Jasper Conran, an English fashion designer, the pants are a mix of a "cheek-enhancing cut, expert tailoring, and heavier denim strategically built to give extra bulk and curve," according to the Daily Mail.
What's more is that there are control panels in the front that aim to compress your stomach and darts in the jean that give off an hourglass shape. Let's get scientific here—the Daily Mail claims that the jeans add a "20 degree rise in overall curvature of the rear."
But the real question is: do the jeans work? The jury's still out, but it's looking good. The jeans were just introduced this past week and have already gone well past their sales expectations.
Debenham's spokesperson Lizzie Singleton claims "pictures of curvy famous women, from Kim Kardashian and Nicki Minaj, to Pippa Middleton and Carol Vorderman, have helped women with prominent rears realise they have a gorgeous fashionable asset to emphasise, rather than minimise."
I myself just started the 30-day squat challenge last week (my nickname in high school was 'pancake ass,' so I thought it was a good of a time as any to get started). But apparently, for a cool £45, my sweating and wincing can stop. Not going to lie, I kind of want to try them. Just to see if they work.
These magic jeans can now be bought at all Debenhams stores in the UK or purchased online at Debenhams.com. They're available in sizes 8 to 18.
Images: Debenhams.com