Is Jax the Next 'American Idol'?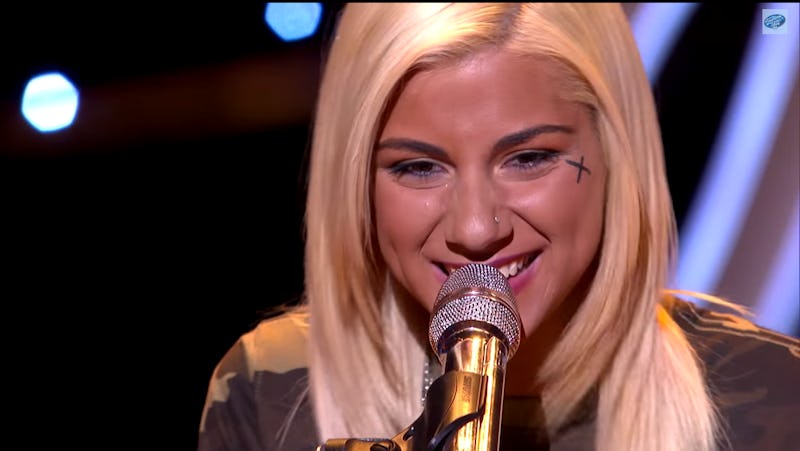 Okay, I'll admit it right now — I have a major girl crush on Jax. She seems like the ultimate cool-girl, is crazy talented, and is hilarious on Twitter. She's the whole package and I totally want her as my best friend. So, Jax if you're reading — hit me up, girl. Well, now that that's out of the way — let's talk about Jax's amazing American Idol solo round performance. The 18-year-old sang an emotional rendition of The Beatles' "Let It Be," immediately impressed the judges, and earned an automatic pass through to the next round.
At this point in the game, it's really tough to wow the judges enough to get a unanimous "yes." Every performer in the solo rounds, besides Jax, has had to face the nerve-wracking cut line-up. But instead of standing among the others and waiting for her name to be called, Jax was given a next-round pass as soon as she finished singing — proving that she really is as good as I think she is. She has the judges — and probably the rest of America — under her spell, which is exactly why she will win American Idol.
That's a pretty big thing to predict this early in the competition, but she's just that amazing. The gritty tone in her voice adds just the right amount of emotion to her performances, and her face tells the rest of the story. She's proved in earlier rounds that she can give a cool, upbeat, unique performance — like with her rendition of Britney Spears' "Toxic." Her performance during the solo rounds proved that she can also give an emotional, intimate performance. I was literally in tears as she sang "Let It Be" to her parents, and watching her dad rush to meet her backstage put my emotions way over-the-edge. The only other artist that does that to me is Carrie Underwood — my last Idol girl crush. So is Jax destined to the same fate as Underwood? If she keeps performing the way she is, the answer is absolutely.
Image: YouTube - American Idol