The Pros And Cons Of Being Single, In Chart Form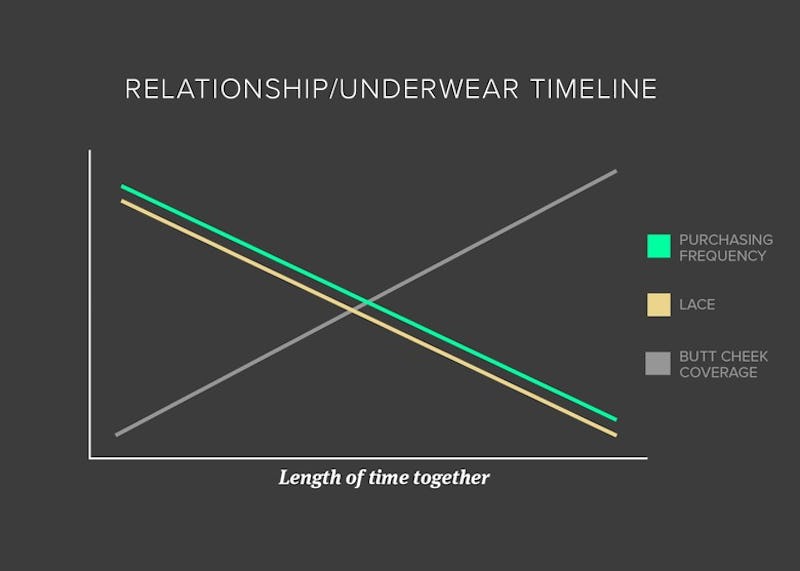 You could spend a lifetime comparing the benefits and drawbacks of being single and being in a relationship (freedom v. security, girls night v. date night, all the take out v. sharing) but wouldn't it be easier just to see it plotted out in a neat line graph or pie chart? Designer Isla Bell Murray did just that when she created charts on the pros and cons of being single and coupled for The Bold Italic, so you can make finally sense of both choices.
I'm a visual learner, so I prefer to see my options in front of me. I also like knowing that the largest slice of "pie" (mine's definitely pepperoni) when you're single is watching Girls alone in the dark with a pint of ice cream. Interestingly, as someone currently in a relationship, this happens to me anyways, so maybe I need the venn diagram version or something. The "grass is always greener" chart does hit the nail on the head with what I imagine single people doing, though, despite hearing friends repeatedly tell me how often they have horrible dates and stay home swiping right on Tinder. Somehow, seeing it so neatly laid out in mathematical detail makes it all seem real. Head over to The Bold Italic for more of these.
Images: Courtesy of The Bold Italic