Jessa & Ben Are Planning To Adopt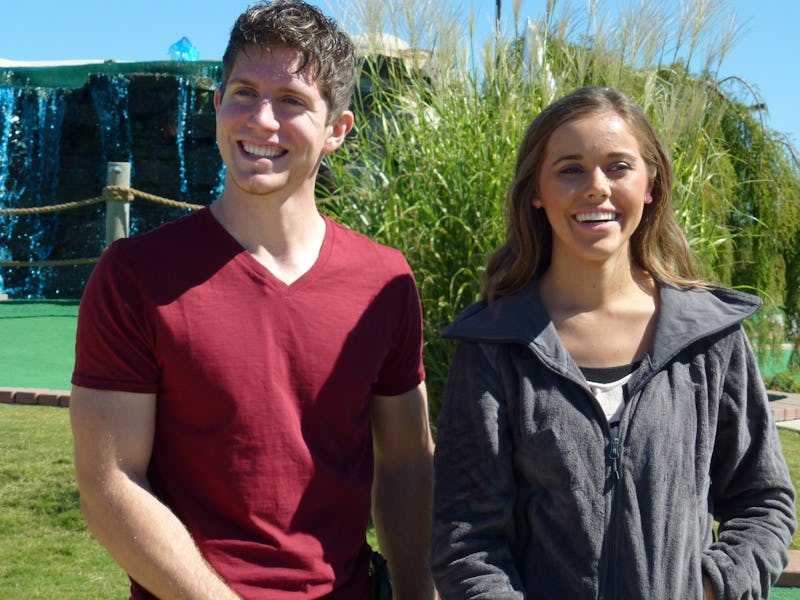 It looks like more Duggars will be coming into this world, but not in the way you might think. Jessa Duggar and Ben Seewald want to adopt, the married couple told People. The stars of TLC's 19 Kids & Counting revealed their adoption plans and how excited they are to expand their family. The Duggar family is known for their children and having lots of babies, but that doesn't mean Duggar, 22, and Seewald, 19, are going to follow the same exact path of giving birth to their own biological children. Duggar said,
We hope to adopt a lot of kids. If God blesses us with biological kids of our own, it's not going to quench our desire to adopt.
Obviously, these two were raised around a lot of kids (they have a combined total of 24 siblings... whoa!), so one might think they'd be sick of kids, but they are definitely not. Also, they've had tons of practice with children, so that's a good thing. Some might find their declaration about wanting to adopt surprising, but it's not. Duggar's parents, Jim Bob and Michelle, have revealed before that they, too, would adopt, which seemingly has impacted their daughter, as well.
In an interview with People, Michelle Duggar said,
We are praying about it, and we'll see what God has in store. Love for children has been placed in our hearts… We are open to whatever is in store. It doesn't really matter whether I would have another child or we would adopt, but we want to approach it with an open heart. We have friends who have adopted children who are a great influence in our lives, and we have talked about their experiences. So it's something we've considered. We have to know for sure that is what God wants for us to do. When he gives us a child, there is no doubt in our minds that is what he wants, but when it comes to adoption, we would have to know for sure that was his will.
The same goes for Duggar and Seewald, who clearly have big hearts and can't wait to become parents, whether that means biologically or through adoption.
Images: TLC