'RHOMelb' Season 2 Will Premiere Soon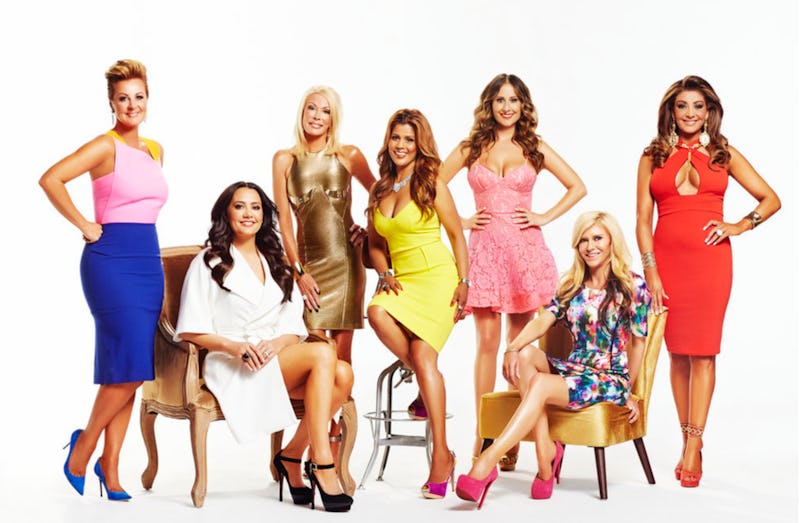 THIS IS MAJOR: Bravo announced Real Housewives of Melbourne will return on March 5. Before this wonderful news broke, I'd feared there was a chance the wonderful reality television program would not come back to the States. I feared I might never see Season 2 of RHOMelb. I feared I might be tempted to acquire the show illegally. (Just kidding, I am too big a square for that.) Fortunately, I don't have to worry about any of that. I was wrong to doubt the Great Andy Cohen. The new season will be on my TV in less than a month.
Not only is there Season 2 premiere date, but there's also a trailer. A beautiful, beautiful trailer. It's so nice to hang out with Chyka Keebaugh, Gina Liano, Jackie Gillies, Janet Roach, and Lydia Schiavello again, even if for only a minute or two. And based on the preview, I think I already love newcomers Gamble Breaux and Pettifleur Berenger, too. This cast is ever so divine.
You know what else I deduced from RHOMelb trailer? It's going to be yet another season of GLAMOUR. The Melbourne Housewives do glamour like no one else. And I love glamour (...she types while wearing schlubby jeans and an old t-shirt she typically wears to the gym).
Here are the 11 most glamorous moments from the trailer:
When four of the Housewives watch a fifth Housewife strut down the cool deck:
When Gina and Jackie serve the judges fierce poolside realness:
When not one, but TWO blanket poncho scarves happen:
When Gina wears this ring:
When Lydia wears this ring:
When this dog utilizes the moon roof of its carrier:
When Pettifleur wears this head piece:
When two of the Housewives swing the arms overhead:
And when Janet imitates the arm swing move talking head:
When the Housewives show off their fascinators:
When Lydia's face turns into a pitcher of iced tea:
When Gina lets go of a golf club mid-swing:
Hey, March 5? Please hurry up and get here already.
"I reckon demons possess you" is my new go-to retort.
Image: John Tsiavis/Bravo; Bravo (11)