6 'Originals' Questions That Can't Wait For March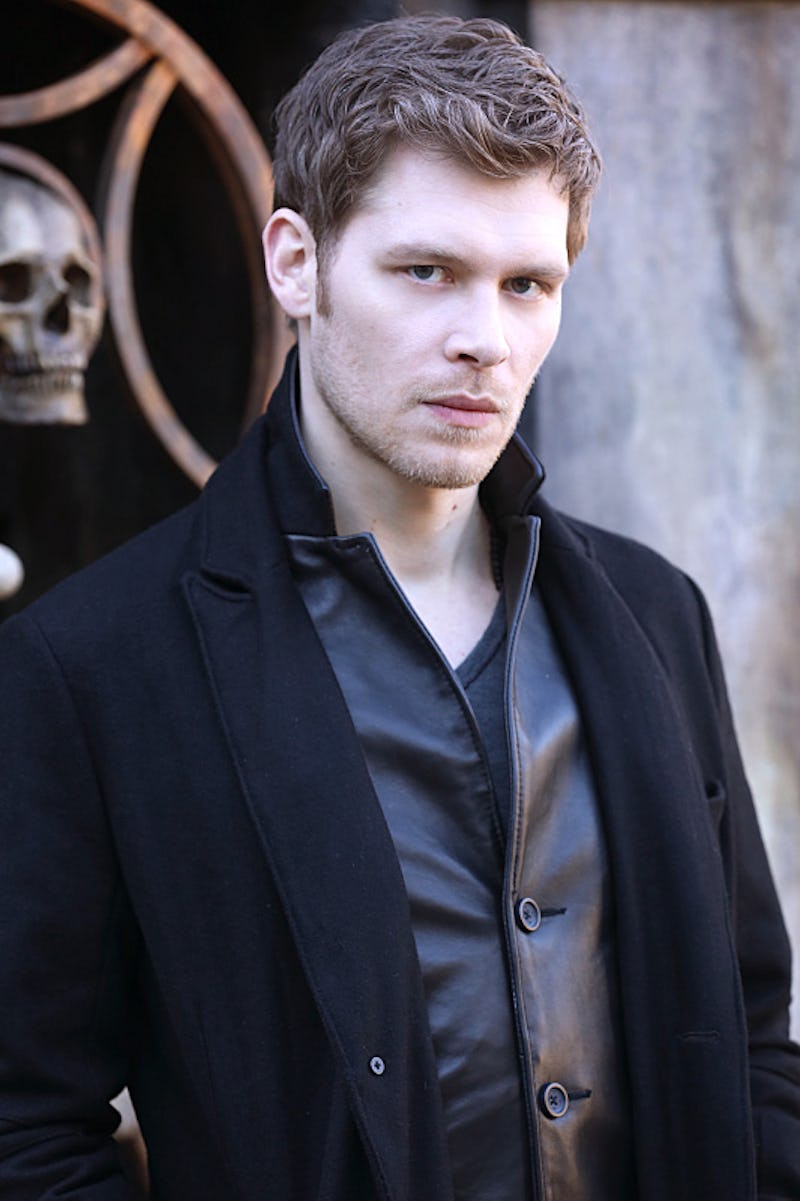 The Originals may center around cold-blooded vampires, but that doesn't stop the show from making us feel all warm and fuzzy inside from time to time. (You've got to appreciate the irony, ya know?) And Hayley and Jackson's wedding was the perfect reinforcement of that fact. Sure, the day was still filled with its fair share of death and destruction (RIP, Kol), but that's just another typical day in the life of a Mikaelson at this point. And with Dalia's inevitable return looming on the horizon, the stakes (both literally and figuratively) have never been higher, which is a big part of what makes this latest hiatus all the more frustrating. That's right, folks: The Originals Season 2 won't be back until March 9, meaning we still have a full two weeks to go before we see how recent events continue to unfold.
Now, much like Klaus himself, patience has never exactly been my strong suit. (Yet another example of why we are soul mates.) So being forced to wait any longer than normal for my Originals fix feels like absolute torture. (Just think of it as my own personal bloodlust, OK?) Because there are still so many burning questions that need answering upon the series' return. Such as…
Will Klaus Get Daggered?
Before Kol died, he and Davina were successfully able to create that special dagger they were making for Klaus. But will Davina actually carry the plan out or will Kol's death prompt her to set her sights on Finn instead? Either way, I have a feeling this witch is going to have a serious ax to grind.
Will Kol Be Back?
On his deathbed, Rebekah assured Kol that his body would be consecrated so that his spirit could join their ancestors and eventually be brought back to the land of the living. In fact, she vowed not to leave her current body until he's reunited with them. I'd ask if this really can be done, but given everything this show has done in the past I'd say it's more than likely. (Perhaps Freya could bring him back using her talisman?) I just hope there's some sort of way Kol can still reside in Daniel Sharman's body because he has been a terrific addition to The Originals team and I'm not ready to say goodbye.
Is Haylijah Done For Good?
Things have been moving in a very non-Haylijah direction these days what with the wedding and Hayley's growing feelings toward Jackson. So does this mean our beloved 'shipping pair is sunk for good? But even more importantly, does this mean Elijah is fully back on the market? (Call me.)
Is Freya Good or Bad?
She helped both Rebekah and Finn, but she seems less than happy with Klaus and Elijah. Does this mean she may not have the best intentions for precious Baby Hope? It's still too early to get a full read on Freya's endgame, but given how powerful she is, I'd say even Klaus might want to think about playing nice for a change.
Is Jackson Safe?
Elijah's managed to keep Klaus at bay for now, but I have a feeling it wouldn't take much to re-convince him that Hayley's werewolf hubby needs to go. I really hope that doesn't end up being the case though. For starters, it could totally ruin his growing friendship with Hayley (which I love BTW). Not to mention I would really, REALLY miss that scruff.
When Will Dalia Show Up?
Seriously, the anticipation is killing me, you guys. I want to know what this devious witch has been up to all this time and why she's taken such a Rumpelstiltskin-type of approach to the Mikaelson clan.
So come back, Originals. Monday nights just aren't the same without you.
Images: Quantrell Colbert/The CW; Giphy; stydiaislove/Tumblr; haylijaharemyotp/Tumblr; theoriginalslife/Tumblr (2); fuckyeahoriginals/Tumblr