Where Can You Watch 'Crisis Hotline'?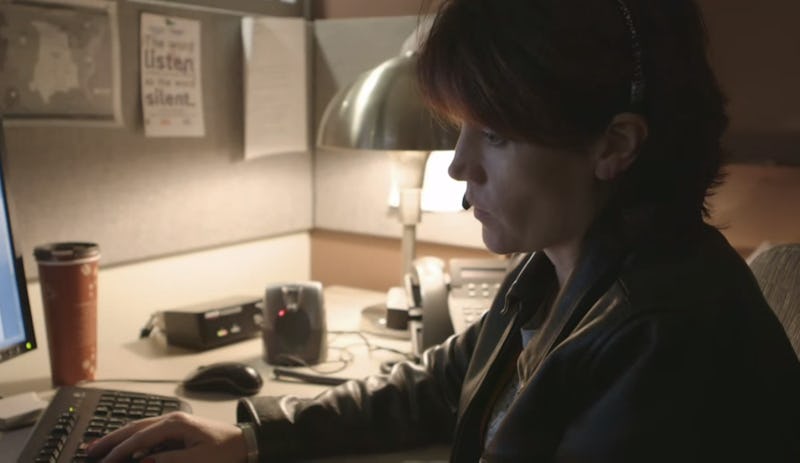 The 2015 Oscars have finally arrived, and everyone is a state of excitement. Or exasperation, depending on how upset you are about #OscarsSoWhite. Regardless, it's the most prestigious ceremony of the year and that highly coveted award has been going out to many films and filmmakers who totally deserve it over the course of the airing. This was no less true in the case of the Best Documentary Short category, which was a tight race between Crisis Hotline: Veterans Press 1, Joanna, Our Curse, The Reaper (La Parka), and White Earth. Ultimately, it was TK that managed to come out on top of the pack, and no doubt people will be incredibly curious as to where they can find Crisis Hotline: Veterans Press 1 online to stream. Well, allow me to provide the answer to the question I just know you're dying to ask.
For those who don't know, Crisis Hotline: Veterans Press 1 was made by Ellen Goosenberg Kent and Dana Perry and the synopsis on the official HBO website is as follows:
Since 2001, more veterans have died by their own hand than in combat in Iraq and Afghanistan. According to the U.S. Department of Veterans Affairs, one veteran dies by suicide in America every 80 minutes. While only 1% of Americans has served in the military, former service members account for 20% of all suicides in the U.S. Based in Canandaigua, NY and open 24 hours a day, 365 days a year, the Veterans Crisis Line receives more than 22,000 calls each month from veterans of all conflicts who are struggling or contemplating suicide due to the psychological wounds of war and the challenges of returning to civilian life.
The timely documentary CRISIS HOTLINE: VETERANS PRESS 1 spotlights the traumas endured by America's veterans, as seen through the work of the hotline's trained responders, who provide immediate intervention and support in hopes of saving the lives of service members.
As for where you can find it online, Crisis Hotline is available on HBO, as well as HBO Go, for those who want to give the unspeakably amazing film a well-deserved viewing. The film is so important, not just because of the female filmmaker, but also in terms of the subject matter and in terms of the awareness it is hoping to raise among its viewers. Those who haven't checked it out yet should definitely set aside the time to do so. And, if you're still debating, check out the trailer for the film below.
Image: YouTube