Where to Watch Best Animated Short Film Winner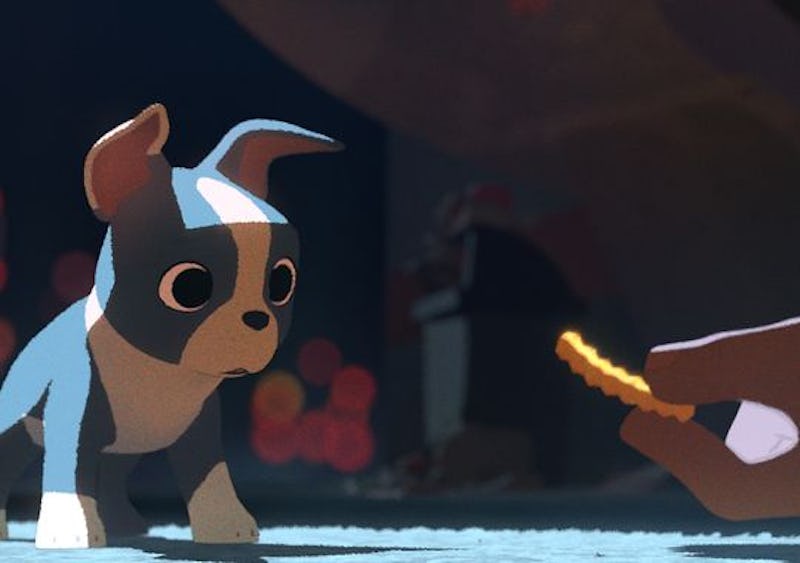 While often overlooked as a lesser category, the Best Animated Short Film category at the Oscars often boasts some of the sweeter, more innovative topics. This year was no exception, with shorts featuring bullying, the effect of a romantic relationship on a small puppy, someones wish to own their own bicycle, and even time traveling. The winner for Best Animated Short Film at 2015 Oscars is Feast!
Feast, is by Patrick Osborne and Kristina Reed. Others nominated in the category include The Dam Keeper, by Robert Kondo and Dice Tsutsumi, is a parable about bullying and surrounds a young pig and his rocky friendship with an artistic fox who's new to his school. The Bigger Picture by Daisy Jacobs and Christopher Hees, Feast , Me and My Moulton by Torill Kove, and A Single Life by Joris Oprins. So now that the creme of the crop has been named by Academy voters, how can you watch Feast online?
Luckily, there are several places to watch the Best Animated Short Film Winner online and elsewhere, so you don't need to be illegally streaming anything or waiting for months in the hopes of a wide release. Here's how to watch Feast now:
VOD
The shorts are currently screening on VOD, so click on your T.V. and dive into something short and sweet!
In Theatres
As part of the Oscar Nominated Short Films package from Shorts HD, you can catch the shorts on the big screen, because little movies deserve big love too!
iTunes, Amazon Instant Video, Google Play Or YouTube
The quickest way to watch the Best Animated Short Film Winner is on iTunes, Amazon Instant Video, Google Play, or YouTube right here and right now. The film costs between $
1.99 to $2.99, but as one reviewer said of the movie: "One of the most emotional journey I've ever been thorough!" Sounds like it might be worth the pocket change.
Images: Patrick Osborne and Kristina Reed; Tumblr