Reformation Launches 'Don't Call Me Cute' Petites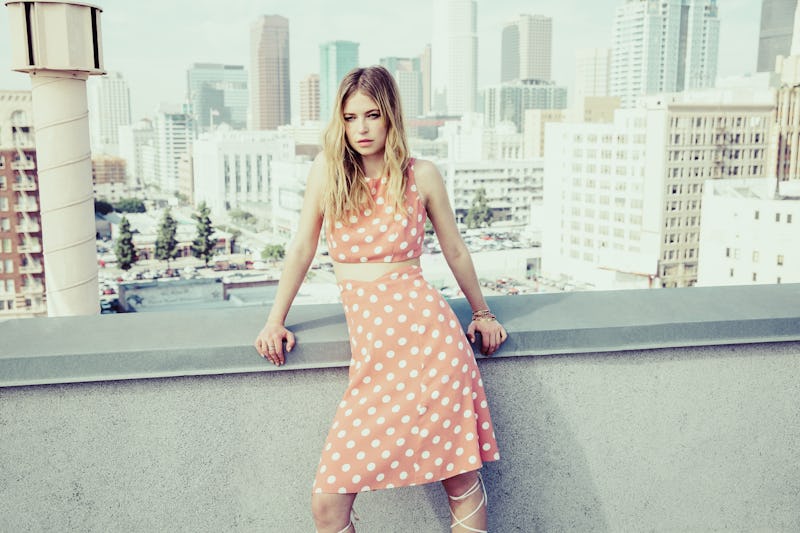 So often, people equate petite with "cute" or "cutesy." For years, us women under-5'3" had to endure strangers lifting us up at bars or doing the hilariousthing where they use our heads as an armrest. It's time for petite girls to be taken seriously! Lucky for us, on Monday, Reformation launched its 'Don't Call Me Cute' petites collection, the brand's first capsule specifically designed for smaller-sized gals. The pieces emit a vintage vibe, but with super sexy and modern details, like plunging V necklines, quality fabrics, and bold prints.
Reformation x 'Don't Call Me Cute' features nine pieces that are shoppable online or in stores. The items are also pretty affordable for the brand, starting at $138.
I spoke to brand founder Yael Aflalo about why Reformation, known for sustainable, eco chic pieces, elected to do a petites line.
"There was an overwhelming amount of women wanting Reformation to expand to petites specifically, so that's the direction we decided to move in next," she told me about the impetus for this collection. "As we continue to grow, we want Reformation to be accessible for every type of woman, and that shouldn't be hindered by height. The 'Don't Call Me Cute' collection will be an ongoing destination for our ladies under 5'4" and will be refreshed seasonally."
As a 5'2" shawty, that's news that makes me maaaaajorly happy.
While there is (rightfully) a lot of visibility given to issues that plus-sized women deal with as of late, from pricing to availability, when it comes to fashion, the plight of petites is not always quite as publicized. "While the plus-size market size in the U.S. is much larger than the petites market, the petites market is still a very large group of women who deserve to feel represented," Aflalo told me. "We want Reformation to be the destination for women to find their dream closet, so we are really excited to for the collection to launch!"
With its sassy name, vast selection of silhouettes, and strong prints, this collection exudes strength and sexiness. It also reminds us that tiny doesn't have to mean "Adorbs!" The polka dots may be sweet, but the peek-a-boo midriff and those gladiator laceups mean bidness!
Aflalo said, "When we started designing the collection, we asked several of our petite friends and employees what they would want in a collection. Without fail, they all said, 'Just because I am small doesn't mean I want to be cute!'" A freakin' men.
This shiny, copper romper with a '70s energy and a deep V is certainly not cute. It's so hot, it's thermonuclear.
Aflalo continued, "And so, we created a petites collection as we would any other, adding sophistication and sexy appeal whilst using our sustainable practices."
There is a time and a place for cute — this, my friends, is not it.
Images: Reformation (6)