'The Intruders' Clip Is All Secrets — EXCLUSIVE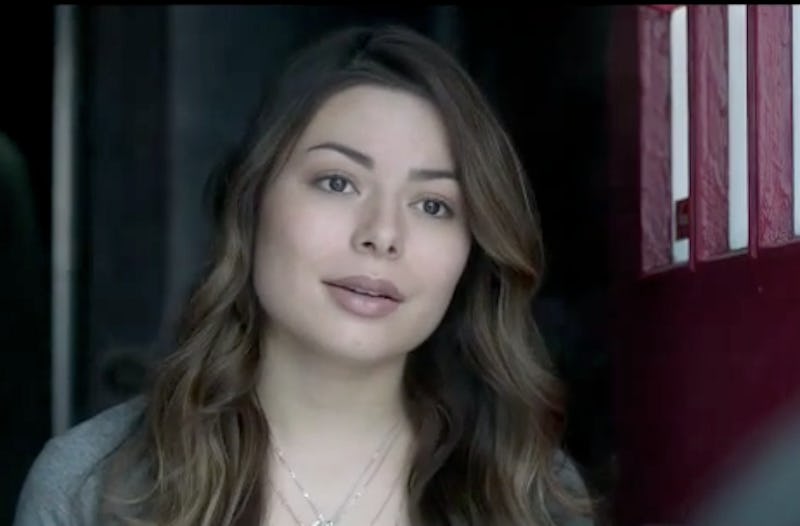 You've seen her on Disney Channel's popular series iCarly, you remember her from her days along side Jack Black in School of Rock, and now, Miranda Cosgrove is all grown up in The Intruders clip. According to IMDB, the plot is as follows: "After the traumatic loss of her mother, a teenaged girl tries to uncover the dark secrets behind her new home, in spite of her father's disbelief." I'm a sucker for a good "monster in the house" film, so from the synopsis alone, count me in.
From the trailer, it appears The Intruders utilizes many traditional horror movie tropes: A haunted house, a single-parent family moving to a new neighborhood, and a sinister creature terrorizing it's innocent victims. But The Intruders also offers substance beyond what we're used to seeing. The questions we're left with after watching, are: Why is Rose on medication, and for what? Why is her house haunted? How is the mysterious blonde boy tied to the haunted history of her new home? And, the question that plagues all horror fans — will she escape?
The Intruders also stars Austin Butler, Donal Logue and Tom Sizemore, and is available on DVD and Digital HD on February 24.
Watch the exclusive clip here:
Watch the trailer below:
Image: Youtube