Kaitlyn Getting Kicked Off 'Bach' Is A Good Thing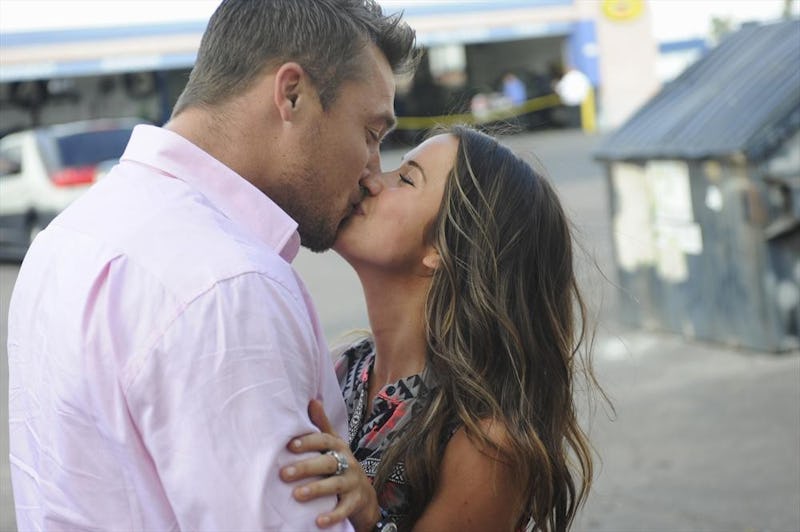 I have said this all season, and I will say it again right now: Every single woman on The Bachelor this season — except for maybe Kelsey Poe — is too good for Chris Soules and the life in the teeniest town in the world that he is offering them, but I feel it's exceptionally true for Kaitlyn. Over the past several weeks of episodes, she's been the bright spot in a sea of tears, panic attacks, and dramatic ploys for attention. And this is exactly how I know that although Chris eliminated Kaitlyn from The Bachelor , she's going to be just fine without him.
Because honestly, Kaitlyn as a farmer's wife? Total waste. She has too much of a personality and too much to give the world to hide out in Arlington with the cows in Chris' empty bachelor pad. Chris cutting her loose is actually a huge positive, even if she didn't realize it in the moment. Because she got to have an awesome experience, she got to go to Bali, and she got to make a whole new crop of friends she'd probably never have met otherwise. And now, she knows more about what herself and what she wants in a relationship, and when she meets the perfect guy, she's that much more prepared to jump in with both feet.
I've always thought of Kaitlyn as the woman on the show who I'd most likely be friends with, and that's definitely still true. Chris may not have been feeling it with her as much as he was with Becca and Whitney, but who cares? She's better off without him.
Fingers crossed this isn't the last we see of her. Anyone want to join me in creating a campaign for Kaitlyn as Bachelorette 2015?
Image: Denton Hannah/ABC