Shailene Woodley Is Badass In 'Insurgent' Trailer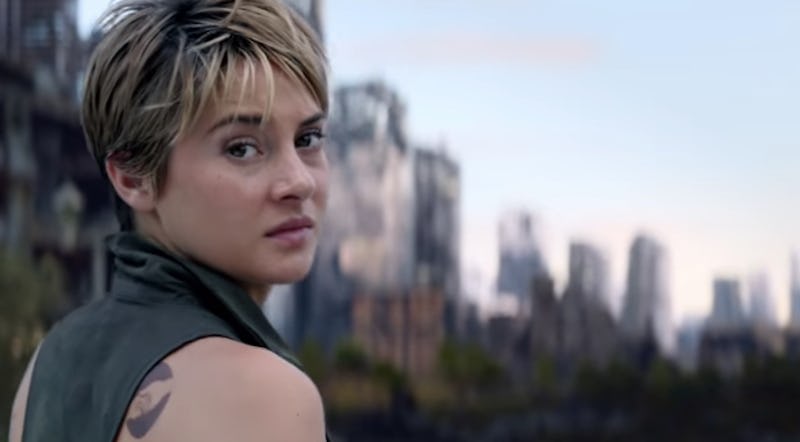 If you were sitting around just now wondering if Shailene Woodley is still a badass, well I've got great news for you — she absolutely is, and the new trailer for Insurgent is living proof. Not only has this girl basically melded with Mother Nature in real life (I mean come on, she brushes her teeth with clay like from the earth for cripes' sake), but she's also in the process of proving that she can anchor a franchise. Woodley completely held her own as Beatrice "Tris" Prior in the first movie, Divergent, and if anything she looks even more formidable in the sequel. Even just the one minute we see of it from the final trailer.
In case you haven't read the trilogy and aren't familiar with the story, Insurgent picks up right where we left off, with the uprising in full-swing. More Divergents are being discovered, Kate Winslet is getting angrier, and Tris is just straight up kicking ass. The first half of the trailer is fairly slowly-paced, but then we get about 37 seconds in, and... the beat drops. There's no other way to describe it. Everyone from Ansel Elgort to Theo James to Octavia Spencer looks totally legit in the trailer, but it's Woodley who's the badass glue holding it all together, jumping off buildings, crashing through glass, and basically just acting her little heart out. Check it out.
Ugh, can't handle her. Even though I still have a ton of unanswered questions about the movie itself, Woodley just jumped about ten spaces on my Celebrity Zombie Apocalypse Dream Team, all the way to the top.