Fourth Time Will Be the Charm for Sarina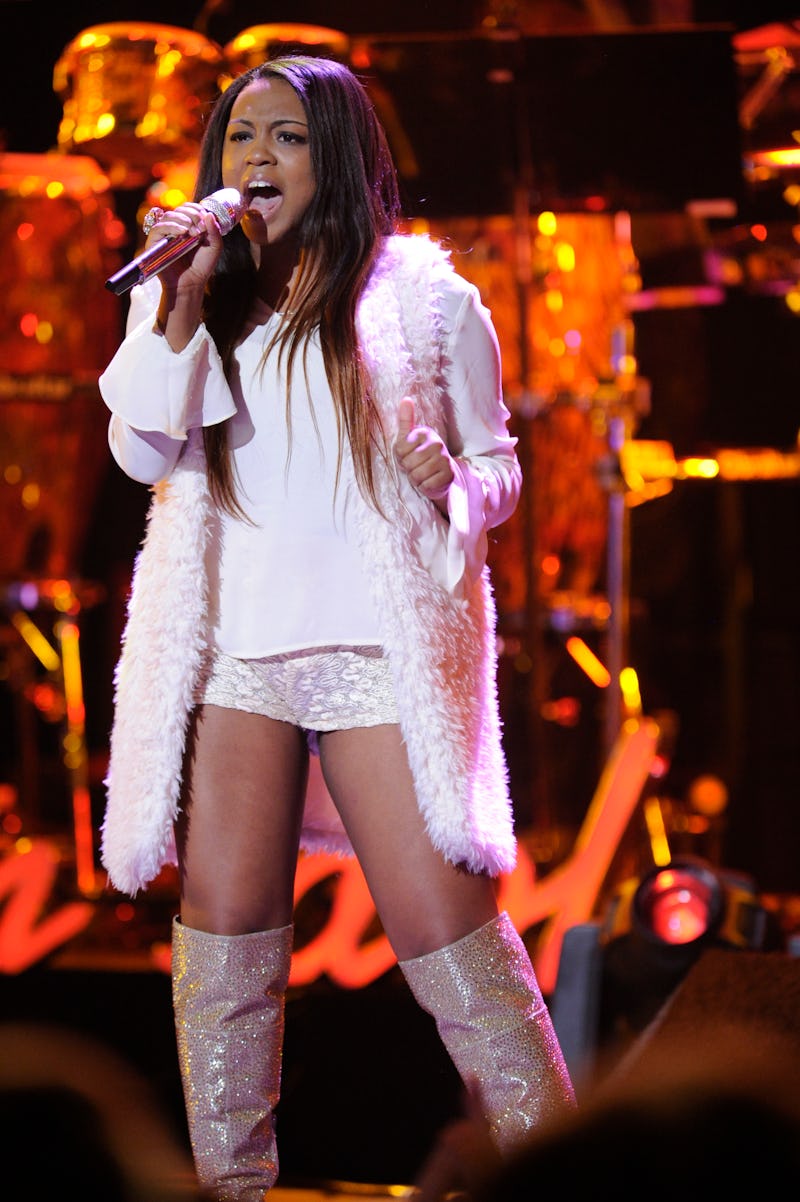 Like my dad always said, "quitters never win, winners never quit." This saying could not be any more appropriate for American Idol contestant Sarina Joi Crowe. The 19-year-old has auditioned for Idol not once, but FOUR times — that has to be a record. But instead of getting discouraged by the rejection, Crowe used it to motivate her. Crowe nailed her Top 12 Girls performance and proved to the judges that this season will be her last — 'cause she's not planning on going home empty handed. She's looking for redemption — and if she keeps performing the way she has been, Crowe will win the title of American Idol.
Crowe delivered a performance of Jessie J's "Mama Knows Best" that could only be rivaled by the singer herself. Keith Urban described the performance as "chill and right on point," and that's exactly what it was. Her vocal performance strong, exciting, and technically on point. And her stage performance was even better. Crowe owned the stage like a true rockstar — from the long, white fur vest and the to die for gold heeled boots (seriously, those were ah-mazing to the attitude kick that earned a compliment from the great Ryan Seacrest, the Tennessee native totally immersed herself in the song.
Crowe's determination will help her win this show. Winning Idol and becoming a signed musician is her dream and she's proven that she will not give up until it becomes a reality. Crowe's proven week after week that she's giving this season her all. The judges have recognized how amazing she is, but now it's up to America. Honestly, after tonight's performance, I can say that we will 100% be seeing her in the next round because that performance was one that anyone could love — no matter what genre of music they like. The other contestants better watch out, because Crowe has proven that she's out for blood.
Image: Jeff Neira/FOX