Daniel's Nerves Got The Best of Him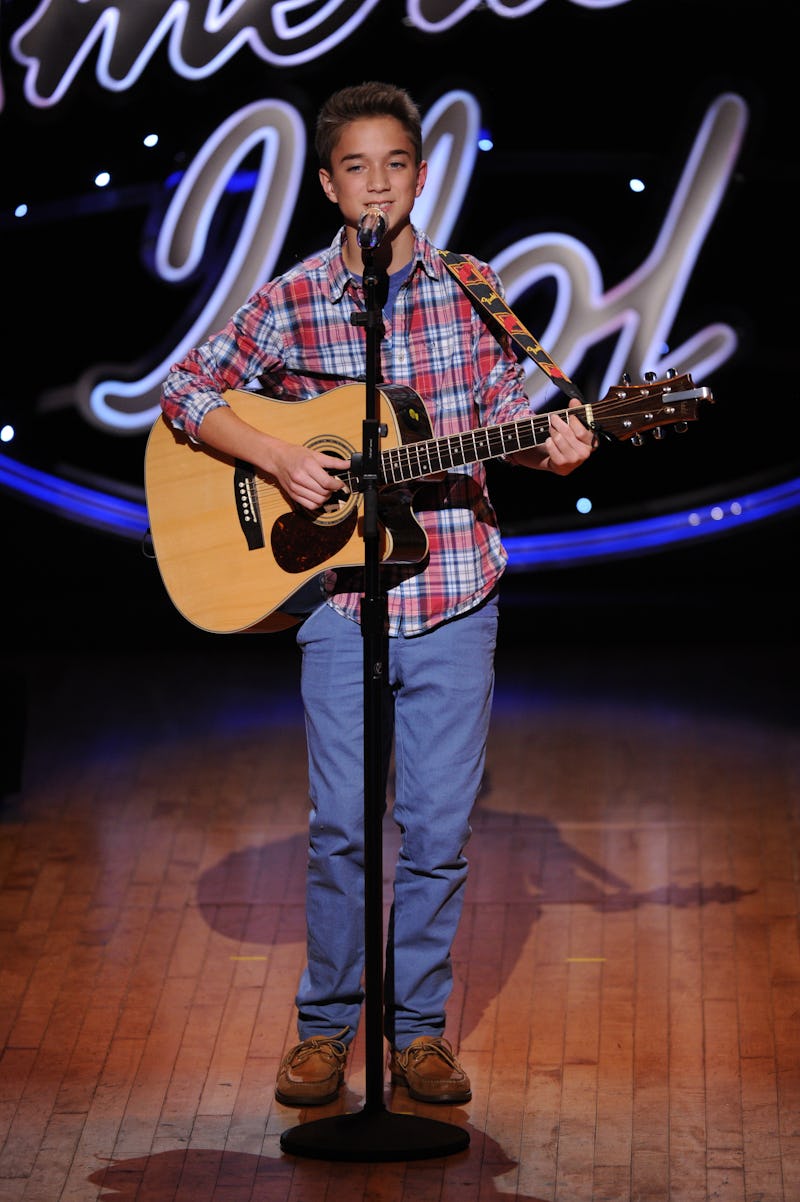 Performing in front of a live audience is tough — especially when you're a 15-year-old boy performing in front of a bunch of screaming girls with your mom in the crowd. Daniel Seavey got to live this harsh reality first hand on American Idol, and he was just as nervous as you could imagine any prepubescent teen would be in that situation. I mean, come on — his mom was watching all those screaming girls fawn over him. How embarrassing! Between the nerves and his less-than-perfect performance, Seavey's age really showed and had me questioning if he's ready for this show.
Seavey has been a cause for discussion since his first audition. The Oregon native is the youngest contestant of the season but he has the musical knowledge of someone twice his age. His ability to play a myriad of instruments is super impressive and the fact that he's already performing around Portland is really amazing — but Seavey lacks a certain level of maturity that will hurt him in this competition. He definitely has a career in this industry, but this is not the show for him — at least not yet. Here's why:
He needs coaching. American Idol lacks one key component that Seavey needs — training. He needs someone that will work with him to improve, rather than give him notes and expect him to execute them on his own.
He lacks performance skills. Let's face it — Seavey's performance was pretty boring. He stood there with his guitar and sung as if he was performing in his first voice recital. "I'm Yours" by Jason Mraz lends itself to so much audience interaction and Seavey failed to capitalize on that.
Cuteness only gets you so far. The 15-year-old is adorable — but that's not enough to win American Idol. If his vocal talent matched his cute factor he would certainly be a force to be reckoned with.
Seavey is extremely talented, yes, but that doesn't mean he's ready for American Idol. There is too much talent for him to compete with on this season. He could come back in a few years and win this thing — but that's after he has a year or two of professionalism. I hope Seavey soaks in the attention from the screaming girls while he can — because he probably won't get to enjoy it for long.
Check out Seavey's House of Blues Showcase performance:
Image: Frank Micelotta/FOX