Cook is Bringing Originality Back to 'Idol'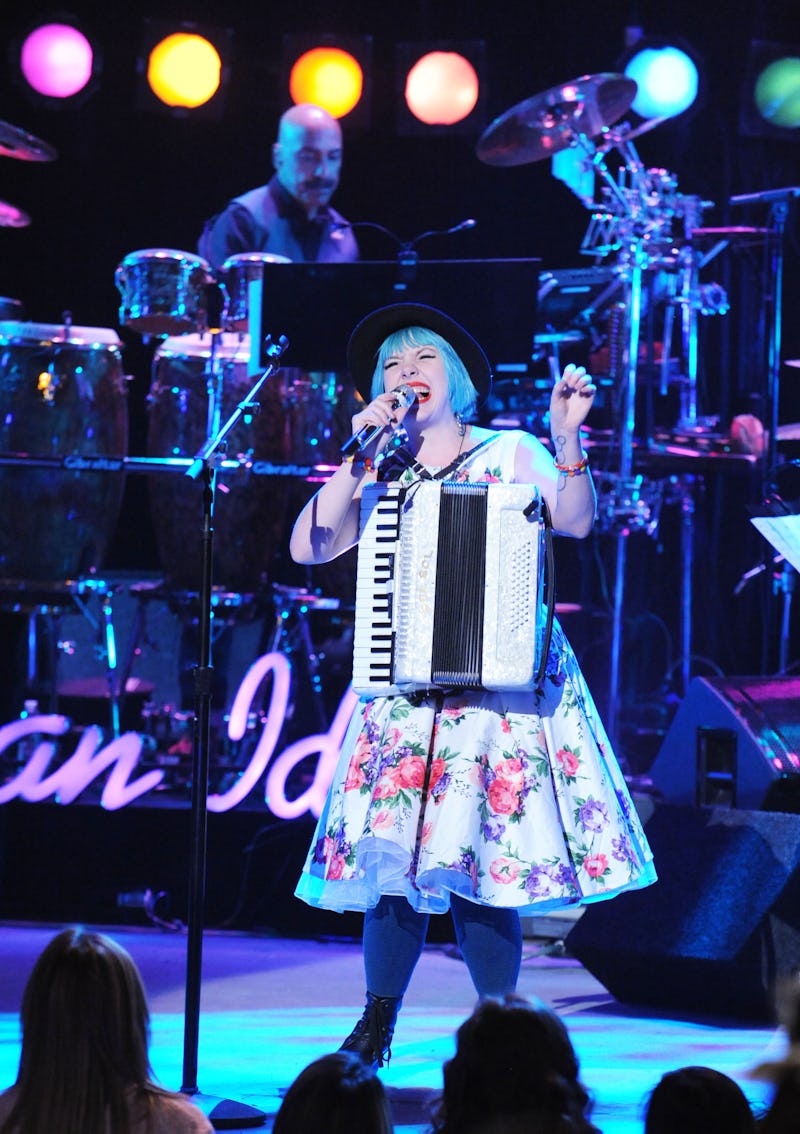 "I wish I could turn off the weird a little bit." Well we don't, Joey Cook. The 23-year-old has wowed the American Idol judges week after week with her originality and sick accordion playing skills and she didn't disappoint in Detroit. Cook tackled a song by judge Keith Urban, but if you didn't read the caption on the bottom of the screen you would have never known because it sounded nothing like the original — and that's why it was so great. Joey Cook is bringing the originality back to American Idol — and it's extremely refreshing.
There's something special about an artist that is so uniquely themselves. The music industry is flooded with pop-singers who all sing what sounds like slightly altered versions of the same song. Cook is so different from what's considered "the standard" — she has blue hair, plays the accordion, and sings in a genre that's all her own. The way she rewrote Urban's "Somebody Like You" proves that, though she's different, she's a musical genius. Her rendition sounded like a folky 50's pop song — or what Harry Connick, Jr. described for us as what his and Keith's child would sound like should they ever procreate. Won't be getting that image out of my head anytime soon. Her performance could have totally flopped, but she owned the song — and Urban loved it, which is the best compliment she could have received.
Though the Virginia native is a phenomenal artist, she probably won't win this competition. Cook's originality might not appeal to enough viewers to keep her in the competition week after week. There's a ton of amazing talent on this season, and most of it is more mainstream. These are the artists that will keep getting votes while Cook gets overlooked. While this seems to go against everything Cook is fighting for — to bring originality to the mainstream — the Idol viewers just aren't the right audience for it. Cook will be big someday, but not because of Idol.
Image: Jeff Neira/FOX