How Long Can Will Forte Keep This Up?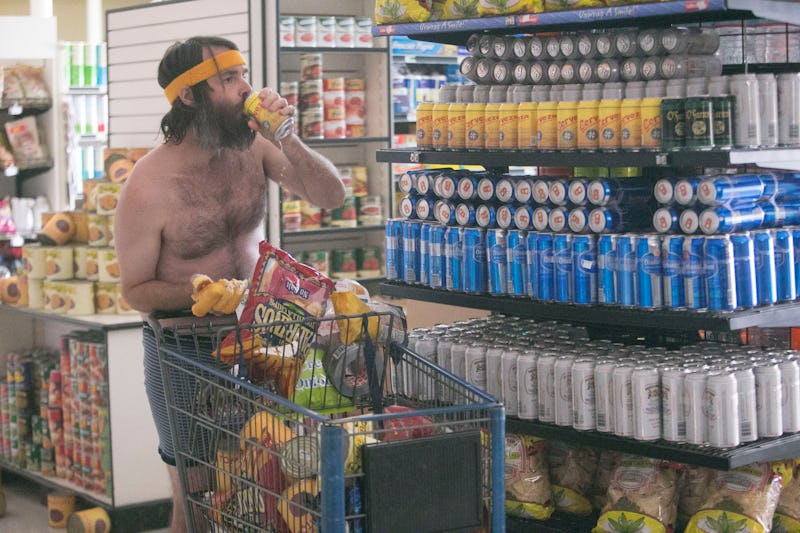 The Last Man on Earth, which premieres on Fox on March 1, has a highly focused premise: Will Forte of Saturday Night Live fame plays Phil Miller, who, after a virus wipes out the Earth's population, thinks he's the last man on Earth. He travels the world in his RV looking for survivors and finds none. He resigns himself to being utterly alone. So, how long can we watch one dude tool about in an empty planet? With such a limited cast of characters, is The Last Man on Earth a limited series?
The first season of the show is a little on the short side, especially for comedies; it's only 10 episodes. Director/producer Chris Miller — one half of the Chris Miller/Phil Lord combo responsible for directing The Lego Movie, 21 Jump Street, and Clone High — told Collider that the short season wasn't for lack of imagination. It had more to do with Forte's schedule. "I believe it's like a 10-episode [season] because Will wanted to keep it short so he could do movies and things like that," he said. "So it really is like an HBO or Netflix-type model that Fox agreed to do." Movies like MacGruber 2 , I guess?
So I guess that makes it a limited series in that the season is short. But it's not like True Detective, Fargo, or American Horror Story in that they only plan on doing one season with this cast, time period, and premise. I'm sure that, if anyone will let them, Miller, Lord, and Forte would probably sign on for The Last Man on Earth, Season 2.
That's a pretty big if, though. The Last Man on Earth is a unique case in that it didn't go through the regular process that shows normally do before they get on the air. For a while, Fox's chairman, Kevin Reilly, was bypassing the pilot phase of production and just ordering shows straight to series. ("Rather than make 20 things and throw them at the wall and hope you get 6 that maybe feel like keepers, why not focus?" he told New York.) Reilly acquired The Last Man on Earth in a bidding war, then put it straight through to air.
It's kind of amazing that a show with a premise this weird, hinged on a star that's not all that famous, would get to go straight-to-series sight unseen. Someone else must've disapproved of bypassing pilots, too, because Kevin Reilly is out at Fox. ("It's possible Reilly's no-pilot pledge played a part in his departure, that his attempt to do Something Big scared his bosses," New York notes.) Don't feel bad: He's over at TBS/TNT now. But with The Last Man on Earth's biggest network champion gone, the shows already-small 10-episode season might get even shorter.
Images: Jordin Althaus/FOX; Giphy (2)