A '17 Again' Musical Might Be Coming To Broadway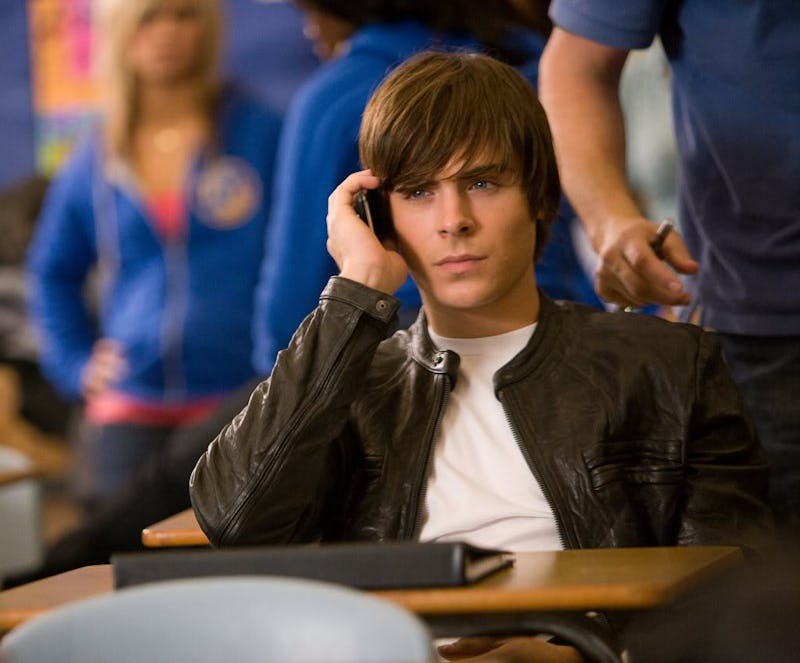 When it comes to singing and dancing teen heartthrob actors, there are few who can live up to the one and only Zac Efron. He blossomed from Disney dream into a bona fide movie star — and, unless he pulls a Channing Tatum and somehow manages to shoehorn those sweet moves and angelic harmonies into "grown-up" films, someone is going to have to take the throne. It looks like Glee's Darren Criss is just the man for the job. A 17 Again musical is currently being workshopped in Hollywood, and Criss is taking on the lead role of Mike O'Donnell in a private staged reading. In case you're not well-versed in the " adult wakes up in their teenage body" genre, Efron originally played the role of the young basketball jock in the 2009 comedy.
But like every time-traveling/wake-up-in-your-former-self comedy, there are mistakes to correct and relationships to mend because the grown up version is an unhappy mess. We can only hope that if 17 Again really does go to Broadway, Matthew Morrison will play the older Mike O'Donnell who redeems his past errors by playing basketball and being all around swoon-worthy when he gets to be 17 again.
Since the 17 Again musical is the stuff that guilty pleasures are made of, here's how I imagine the soundtrack:
"Hoop Dreams" — Full Cast
"We're Having a Baby, Baby" — Young Mike and Young Scarlet
"How did We Get Here?/This Wasn't My Dream" — Adult Mike & Adult Scarlet
"Live in my House/ Best Friends Forever" — Adult Mike & Ned
"I Just Want to Be 17 Again/ Ballad to My Former Self" — Adult Mike & Young Mike
"How Did This Happen?" —Young Mike & Ned
"The King Returns to High School" — Young Mike & Chorus
"Meeting My Daughter for the Second Time" — Young Mike & Maggie
"I Never Stopped Loving You" — Young Mike & Adult Scarlet
"Party Foul" — Ned, Young Mike, Maggie, Chorus
"Love Letter on the Stand" — Young Mike & Adult Scarlet
"I Just Want to Be 17 Again/ Ballad to My Former Self (Reprise)" — Adult Mike & Young Mike
"You're My Slam Dunk" — Adult Mike & Adult Scarlet
Images: Giphy; New Line Cinema