This Website Curates What Celebrities Wear on TV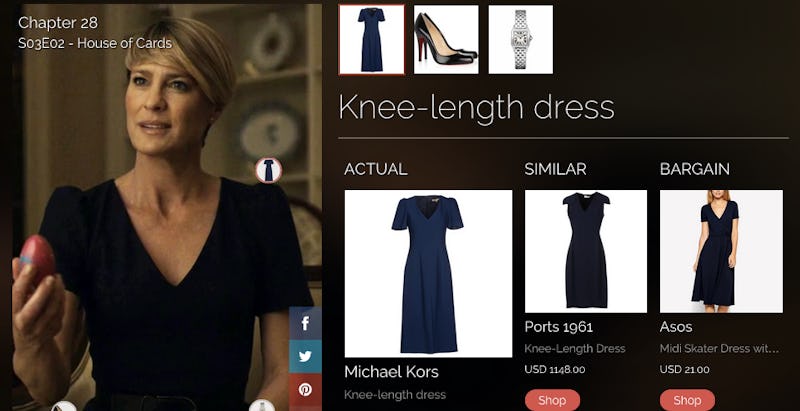 Olivia Pope, Claire Underwood, Cookie Lyon. These are just a handpick of some of the stylishly dressed female characters on television. Unlike a red carpet photo in which celebrities unabashedly call out who they're wearing, television leaves us in a grey area, making us crave an Olivia Pope coat with no clue on where to get one just like it. Luckily, the new website LookLive will accurately identify what brands your favorite television characters are wearing.
LookLive is only in its beta stages but already has flooded its front page with looks from the new season of House of Cards , and popular television series such as Empire, Scandal, and Pretty Little Liars. The website also includes paparazzi shots of Kanye West, Kendall Jenner, Justin Bieber, as well as scenes from The Voice, The Tonight Show and a Cleveland Cavaliers game. According to its "About" page, Looklive uses an Artificial Intelligence program the company has built, as well as a final stage that is approved by a "human," to identify characters and scenes and matching them with the proper brands and price points. For example, the white jumpsuit that Cookie Lyon wore last week is Gucci and is marked at a handsome price point of $1,950. On a lighter note, a blazer that Bruno Mars wears in the "Uptown Funk" music video is vintage and only $40.
Perhaps the best reason to use the site is not that you'll find out what TV characters are wearing, but that Looklive actually scours the Internet to find similar prices at different brands and stores for a cheaper price. Getting the look for less just got a little bit better. Those with an inclined interest can register for a free account to get updates on new episodes and new looks.
Images: Looklive (2)