25 Fashion Tunes For The Weekend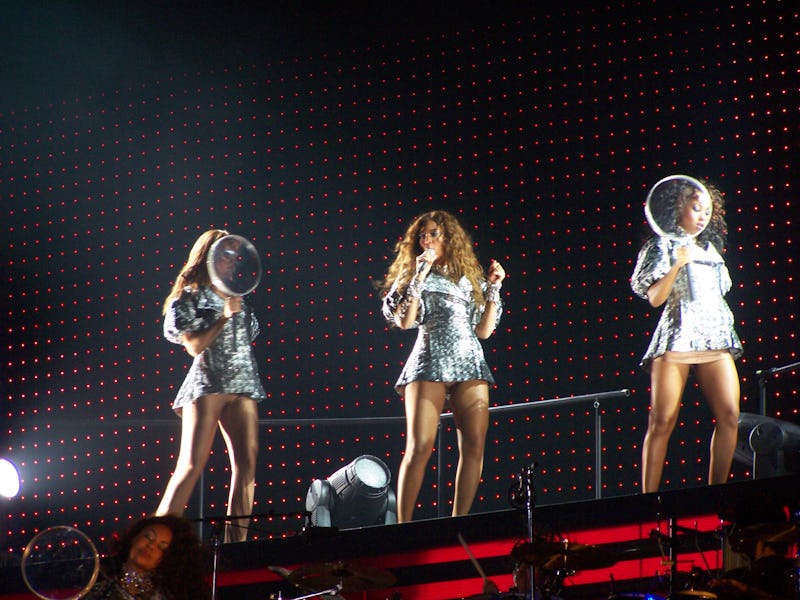 Heard A$AP Rocky's latest single, "Fashion Killa" yet? Not only is it slick and catchy, but it may simply be the most brand-heavy song to ever hit the charts. A$AP could be be reciting his favorite shows from Fashion Month for all we know:
I see your Jil Sanders, Oliver PeoplesCostume National, your Ann DemeuelemeesterSee Visvim be the sneaker, Lanvin or BalmainGoyard by the trunk, her Isabel MarantI love your Linda Farrow, I adore your DiorYour Damir Doma, Vena Cava from the storeI crush down with that top down, bossy see how I ride 'roundMami in that Tom Ford, Papi in that Thom BrowneRick Owens, Raf Simons, boy she got it by the stockShe ball until she fall, that means she shop 'til she dropAnd Versace: got a lot, but she may never wear itBut she save it so our babies will be flyer than their parents
Singers have been crooning about their favorite clothing items, if not brands, for a long, long time. Fashion, in songs, is often one of the first things the singer notices about the lover (like Paul Simon's diamond-soled lover, Prince's girl in a raspberry beret, or Lana del Rey's dreamy guy in blue jeans and a white t-shirt). Sometimes the clothing item is a source of personal empowerment, like Beyonce's "freakum" dress or Nancy Sinatra's famous boots. And of course, like Justin Timberlake in a suit and tie, or Marilyn Monroe in her diamonds, sometimes fashion's just there to look really, really good.
This fashion-themed playlist will tide you over until 5 PM rolls around and you can go home, toss off the office-wear, and wear what you really want. Might we recommend a short skirt + boots of Spanish leather + autumn sweater? Green earrings + long cool black dress + blue suede pumps?