'Last Man on Earth' Is Post-Apocalyptic Self-Help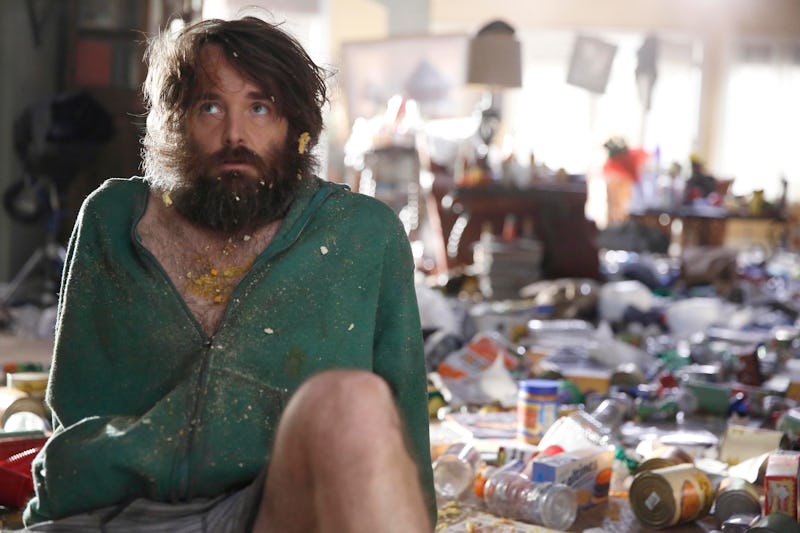 At first, Last Man on Earth feels like an exercise in futility: a sitcom based around one man, totally alone? Instead, it ends up confirming that Last Man on Earth star Will Forte is a certified comic genius. While producers Phil Lord and Chris Miller, who also made the 21 Jump Street series, The Lego Movie, and Clone High, are getting a lot of the attention for their involvement, and seemingly can do no creative wrong, it should be noted that the first episode was written by Forte, who never really became the comedy movie star he should have after gross/hilarious MacGruber, and never got the recognition he should have for going dramatic in Nebraska in late 2013. Instead, he's been something of an also-ran among his SNL castmembers like Andy Samberg and Kristen Wiig, but Last Man on Earth should change that.
Technically, everything about the show that passes the fifteen minute mark is a spoiler, so... please go watch the show. It's really, really worth watching. It'll probably be on Hulu. Or Hulu Plus.
Awesome, you watched it! Wasn't it enjoyable? So: Kristen Schaal, ladies and gentlemen. Kristen Schaal is not just Louise on Bob's Burgers. She doesn't just show up on The Daily Show every so often to kill it with a monologue. But now she's also holding it down for an entire gender, playing the last woman on Earth. And while at first it seems like Forte's joke is that Schaal's character is hyper-competent and motivated to counteract Phil's laziness, it's actually more complex than that. She's annoying and pedantic, super boring, and the true opposite of someone like Phil. She's almost allergic to fun, has all sorts of persnickety habits and hangups (don't damage the ceramics!), and insists that all of society's rules still have to be maintained to the letter, whereas Phil has... different standards.
When these characters truly come together, they'll both improve. Phil, because he needs to learn how to give a crap, and realize how good that trying at things can make him feel. It's no coincidence that he used to be a temp... he's never really committed to anything before. And Carol needs to learn how to let go of the frustrating limitations of regular life and embrace the fact that she and Phil can do, pretty much literally, whatever the hell they want.
What's really here, if you boil it down to its basic parts, is a self-improvement story. Even when there's only one other person around, you got to put a little effort in to be your best self. After all, they are getting married soon.
Image: Jordin Althaus/FOX (2); Giphy